Maritsa Brookes Concerto Awards
Maritsa Brookes Concerto Awards
Awarded to any undergraduate or graduate student in the Don Wright Faculty of Music on the basis of performance excellence demonstrated in solo concerto competition, this annual competition has been a highlight for many students over the years. This award was made possible through the generous donation by Maritsa Ateena Brookes, BA'57 to Foundation Western. The winners receive the honour of performing their selection in a public concert with the Western University Symphony Orchestra in the following school year. In addition, a generous monetary award is shared amongst the winner and the two runners-up, received in the fall following the competition.
---
2023-24 Maritsa Brookes Concerto Competition - Final Round
Saturday, Jan 13, 2024 | 12pm (approx. 3 hour duration)
von Kuster Hall
2023-24 competition details—including application form, deadlines and judges—are TBA. 
---
2022-23 Competition Details
Note: 2023-24 competition details—including application form, deadlines and judges—are TBA. 
Candidates must be full-time registered students in the Don Wright Faculty of Music for the current year; currently registered in applied music; and, intend to be registered students during the following year. DMA students are not eligible. This competition is open to all instruments.
Application deadline
January 9, 2023 at 12pm
Preliminary round deadlines
January 9 at 12pm (piano and voice) including link to video recording in application form - for regulations check PDF form below
January 10 (strings, woodwinds, brass, percussion) Audition
Final round adjudication
January 14
Competition procedures and regulations (original PDF form)
---
2022-23 Competition Judges
Preliminary Round Judges
Voice
Ted Baerg, Torin Chiles, Patricia Green, Jackie Short, Todd Wieczorek
Strings
Annette-Barbara Vogel, Tom Wiebe, Joe Phillips
Keyboards
Stephan Sylvestre, Kyung Kim
Winds, Brass & Percussion
Jill Ball, Denis Jiron, Bobbi Thompson
Final Round Judges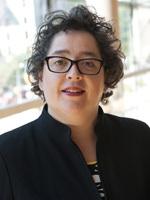 Pianist, pianist coach, and pedagogue Liz Upchurch is currently in her 24th season as the Music Director of the Canadian Opera Company's Ensemble Studio, Canada's premier training program for young opera professionals. There she has now trained a generation of Canadian artists. She is a recent recipient of Canada's prestigious Ruby Award for her outstanding contribution to the world of opera.

She performed her first piano recital at the age of eight, one year after having accepted a coveted place at the Centre for Young Musicians, a music school for gifted children in London, England. There she trained as a violinist, pianist and singer. It was here that her passion for playing chamber music truly began. Her love of the human voice and its marriage to text was soon to follow. She came to Canada to study art song at the Banff Centre where she met her mentor, the late Martin Isepp. Through his guidance he helped to unlock the mystery of opera.

Since then she has worked on over 150 operas and new works. As a pianist she has curated, performed, and collaborated in hundreds of recitals and many world premieres.

Last year her recordings of Clara Schumann lieder with Canadian soprano Adrianne Piezconka were released in collaboration with the NAC.

photo credit: Chris Hutcheson
Kyoko Kashiwagi is an avid chamber musician as well as an experienced orchestral player. Born in Zurich, Switzerland and raised in Tokyo, she began taking violin lessons at an early age. By the time she finished elementary school, she had a modest dream of pursuing a career in music. She was accepted at the Tokyo National University of Fine Arts and Music where she studied with Koichiro Harada, the original first violinist of the famed Tokyo String Quartet. While attending the school, she won the concerto competition and performed Alban Berg's Violin Concerto. Mr. Harada was an inspiring figure to Ms. Kashiwagi and with his encouragement, she decided to take an audition to study at the Juilliard School with Dorothy DeLay, Joseph Fuchs, and Joel Smirnoff of the Juilliard String Quartet. There she met her future colleagues and formed Amernet String Quartet.

As a first violinist of the quartet, she led the group to win the first prize at the Fifth Banff International String Quartet Competition (1995), Tokyo Music Competition (1995), and Fischoff Chamber Music Competition, among others. The Amernet Quartet studied with the Tokyo Quartet and members of the LaSalle Quartet at the University of Cincinnati's College Conservatory of Music. They received multiple awards and performed throughout the United States, Japan, Korea, France, Germany, and Switzerland and also have been invited to perform at Aspen, Newport, Tanglewood, Ravinia, Norfolk, Lucerne, and the Lincoln Center's Mostly Mozart music festivals.

After leaving the quartet, she moved to Michigan where she teaches privately and performs as a member of the Muse Ensemble as well as on stage with the Detroit Symphony Orchestra.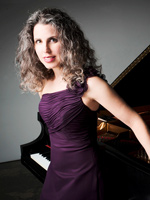 Canadian pianist Shoshana Telner has performed across Canada and abroad. Described as an "authentic musician with a sparkling technique" (Le Droit) and "full of fire and warmth" (the New York Times), Shoshana has a passion for engaging audiences with exciting performances. She made her solo orchestral début with the National Arts Centre Orchestra at the age of 16 and has since performed as soloist with several orchestras including the Québec Symphony Orchestra, the Boston Classical Orchestra, and the National Academy Orchestra.

Shoshana received a Bachelor's degree on full scholarship from Boston University, a Master's degree from the Juilliard School in New York, and a Doctorate in performance from McGill University. She has taught piano and coached ensembles at McGill University, the University of Ottawa, Wilfrid Laurier University, and currently teaches piano at McMaster University. She frequently gives masterclasses, adjudicates competitions, and examines for the Royal Conservatory of Music.

For more, see https://www.shoshanatelner.com/index.htm 

photo credit: Bo Hung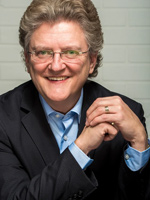 Daniel Warren has conducted the Toronto Symphony Orchestra, the National Arts Centre Orchestra, The Colorado Symphony Orchestra, The Edmonton Symphony Orchestra, Symphony Nova Scotia, Hamilton Philharmonic, Orchestra London, the Windsor Symphony,Symphony New Brunswick, The Thunder Bay Symphony, The ERGO and Continuum ensembles and the Canadian Chamber Ensemble. Many of these performances have been heard on CBC radio. Warren served as Resident Conductor of the Kitchener-Waterloo Symphony for fourteen years and, more recently, as Creative Advisor and conductor for Orchestra London Canada. For the past twelve years he has been conducting at the Westben Arts Festival Theatre in performances of opera, choral and orchestral programs.

As a conductor and as a trumpet soloist Warren has recorded both on CD and in live television broadcast. He has toured extensively with the Toronto Symphony Orchestra and the Canadian Chamber Ensemble throughout Canada, the United States, England, France, Holland, Germany, Spain, Switzerland and throughout South America.

For more, see https://www.danielwarren.ca/bio
---
Previous Winners
2022-23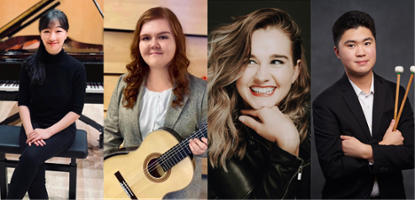 First Place: Songlee Kim, piano
Second Place: Madeline Hall, guitar
Third Place, Daryn Nowlin, voice
Runner Up: William Kim, Percussion
details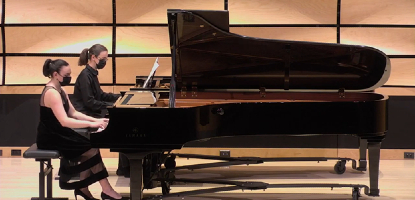 First Place: Lianna Grace, piano
Second Place: Terrence Wu, piano
Third Place, Katie Kirkpatrick, flute
Runner Up: Minji Lee, viola
details
First Place: Andrew Busch, percussion
Second Place: Winnie Zheng, piano
Third Place: Meagan Foster, percussion
Runner Up: Angela Gjurichanin, voice
details
First Place: Camila Montefusco, voice
Second Place: Terrence Wu, piano
Third Place: Eric Tremblay, trumpet
details
First Place: Leonardi Joewono, piano
Second Place: Alexis Wright, marimba
Third Place: Kirit Mascarenhas, violin
Runner Up: Michal Aloni, voice
details
First Place: Kelvin Mun, violin
Second Place: Dan Luong, piano
Third Place: Christian Wrona, viola
Runner Up: Dorothy Lin, violin
details
First place: Sean Tzu-Hsiang Kao, piano
Second place: Bing Xin Yang, violin
Third Place: Daniel Dennis, cello
details
First place: Heidi Wall, piano
Second Place: Christian Golding, piano
Third Place: Jordan Clayton, violin
details
First place: Danbee Ko, piano
Second Place: Morgan Traynor, voice
Third Place: Rachelle Li, violin
First Place: Natalia Skomorokhova, piano
Second Place: Matt Henry, saxophone
Third Place: Lisa Mulgrew, voice
Runner Up: Warren Elder, marimba
First Place: Nicole Li, violin
Second Place: Jayden Beaudoin, marimba
Third Place: Vladimir Soloviev, piano
First Place: Joel Tangjerd, cello
Second Place: Margie Bernal, soprano
Third Place: Bryn Blackwood, piano
First Place: Peter Gajdek, trumpet
Second Place: Courtney Murias, voice
Third Place: Edgar Suski, piano
First Place: Tim Cheung
Second Place: Eric Mohr
Third Place: Catherine Folstad
Alternate: Grace Baker
First Place: Neal Cabigon
Second Place: Mark Prince
Third Place: Victoria Grigg
Fourth Place: Adam Falconi