Homecoming Weekend

Pictured above: Homecoming 2019 Music alumni reception
Homecoming 2020
Planning is underway for Western's virtual 2020 Homecoming celebrations! Along with the rest of Western, Music's Homecoming 2020 is going virtual. Keep October 16-18 in your calendar and watch for announcements and details later this summer. 
> Looking for more information about Western's Homecoming overall? Visit Western Alumni's main Homecoming webpage.
Questions? Want to get involved?
For additional reunion information, including fundraising support, please contact Karmen Ferraro, Alumni and Development Officer, Don Wright Faculty of Music by phone 519-661-2111 ext. 85695 or email karmen.ferraro@uwo.ca
---
Homecoming 2019
Last year's Homecoming reunited our Music alumni, faculty, staff and students for a series of marvelous events on a warm and sunny October 18-20 weekend.
On Friday, the Jazz Ensemble performed for alumni and more than 140 Western/OBA Intermediate Honour Band members, and choirs Les Choristes and St. Cecilia Singers gave an evening performance downtown at St. Peter's Cathedral Basilica. On Saturday morning, approximately 30 alumni gathered to rehearse for that afternoon's special Music Alumni Concert, guest conducted by Rod Culham (Class of '84) and Lydia Kendell (Class of '04), with accompanist Andrew Petrasiunas (Class of '84). Saturday afternoon brought a special reunion lunch held for those celebrating their 60th reunion, and a FIMS Media Arts alumni panel discussion including alumna Kara-Lis Coverdale, BMus'08, MA'10 (PMC) and faculty member moderator Norma Coates. Music students were on hand to give tours of Talbot College and Music Building to returning alumni. The Western/OBA Honour Band finale performance in Paul Davenport Theatre, under the baton of Dr. Colleen Richardson, capped off two days of masterclasses and rehearsals. And in von Kuster Hall, alumni and students celebrated Homecoming in song for our annual Alumni Concert, followed by a reception in the Music Building lobby. Finally, on Saturday evening, Chorale and Western University Singers sang "The Farthest Shore" a choral concert of music of aspiration and exploration.
View Homecoming photos (Flickr)
View Alumni Choir Concert (video - YouTube)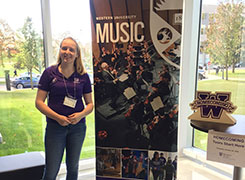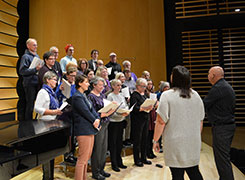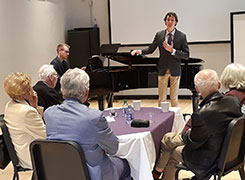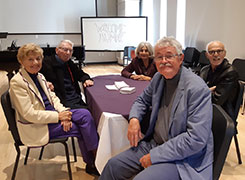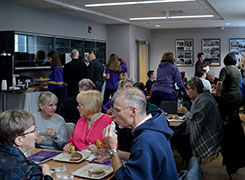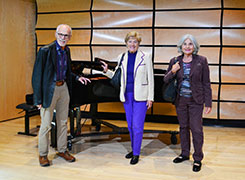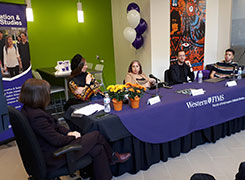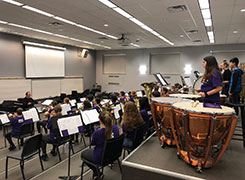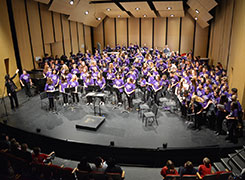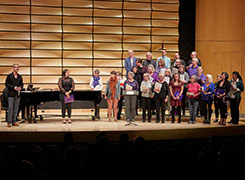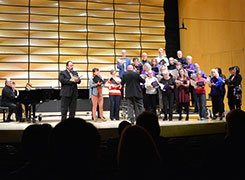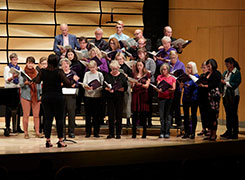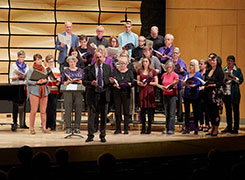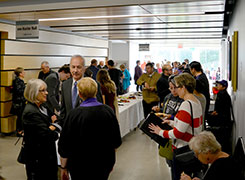 View Past Homecoming Events
Contact Information
---
Karmen Ferraro
Alumni and Development Officer
Phone: 519-661-2111 ext.85695
E-mail:
karmen.ferraro@uwo.ca