Alumni Wall of Fame 2014
Congratulations to the 2014 inductees: Cameron Porter, BMus'80, BEd'81 and Raymond Tizzard, BMus'77, MMus'82, who were honoured at the Alumni Awards Dinner on Friday, September 19, 2014. View photos on Flickr.
---
Cameron Porter, BMus'80, BEd'81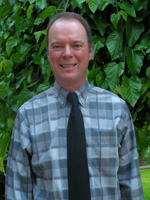 To say that music is Cameron Porter's life would be an understatement.
"My years at Western were spent in the Faculty of Music practising, practising, and practising in order to be the best music student I possibly could be," he reflects. "At that time in my life I felt I had to concentrate exclusively on my school work."
Studying at Western was a natural choice for Porter, as his family's roots to the University run deep. "The connection to Western has always been a strong one for me," he says. "London is my hometown. My parents always stressed to my brothers and me that going to an excellent university such as Western was important. All my brothers and several family members were undergraduates at Western. My high school music teacher and private music teacher were both prolific students at Western. Now, my youngest son attends Western."
The committed student found his calling in music teaching, completing his teaching degree after studying music. "Since graduation, my life has been centered on my family and household, music education, participating in community music, and my musical hobbies."
Porter recently retired after 32 years teaching elementary school instrumental music at Port Elgin Saugeen Central. His young musicians won the Ontario Music Festivals Association highest award several times and gold standing consistently at local festivals in the Grey/Bruce region. At festivals, adjudicators often remarked that "this is the finest elementary school band you will hear in Canada."
As an extension of his school music programs, Porter founded the Port Elgin Community Band in 1996. Through the band, he started training adults on band instruments – many of whom are first time musicians who had never played an instrument before. The Port Elgin Community Band now has approximately 85 members, both elementary and secondary students as well as community participants. The band's mission over its eighteen years of existence has always been to support local music and music programs through financial donations and active musical participation.
Porter also plays the baritone saxophone with the Bruce County based Noodle Factory Jazz Project. In 2002, he was inducted into the Port Elgin Hall of Fame in recognition of his contributions to the community through school music and the community band.
Entering the Wall of Fame is a pleasant surprise for Porter. "For me to receive a Don Wright Faculty of Music Award is a great honour," he says. "I am very aware of the large number of tremendous music students that have graduated from the faculty and to receive this award is very humbling."
---
Raymond Tizzard, BMus'77, MMus'82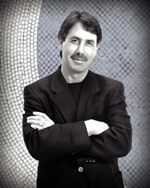 Trumpet virtuoso Raymond Tizzard has never shied away from crossing bridges in his musical career. And the first bridge he crossed was at Western.
"Like many students from a small town, I was completely overwhelmed by my new circumstances," he recalls. "The epiphany moment came as I was crossing the Thames River bridge looking up at University College in the distance. I was inspired to stay and work hard. Chamber music became an early passion, as did annual solo trumpet recitals. I'm very thankful to my trumpet instructor Joan Clarke who showed great interest in me." Tizzard became a very involved student, serving on music student council including as president.
Having the courage to get involved has served Tizzard as his professional journey unfolded. "Sometimes it's not the easiest path; but it's the most rewarding for sure," he says. He followed his education at Western with studies at the Banff School of Fine Arts. He is currently the Orchestra Personnel Manager and Music Administrator for the National Ballet of Canada, with whom he performed from 1978 until 2010. From 1980 until 2007, he was a member of the Canadian Opera Company Orchestra.
In addition to his busy schedule with the National Ballet of Canada, Tizzard was the driving force behind the formation of the Hannaford Street Silver Band, of which he is currently Executive Director. Under his leadership, the band has produced ten recordings and commissioned over 60 works by Canada's finest composers.
He founding member and Managing Director of True North Brass with whom he is a Yamaha Artist and is the Board Chair of the Interprovincial Music Camp, one of Canada's finest summer music camps.
Tizzard can be heard on more than 50 recordings ranging from brass band, orchestra, chamber music, operatic and ballet repertoire. He has also been featured in a number of television and musical soundtracks throughout his career.
"Whether it be countless performances of opera and ballet, upon reflection it all goes back to crossing that bridge at Western, he says. "Just cross that bridge, work hard, practice endlessly with purpose and let it unfold. I am humbled to receive this award and grateful to all who nurtured and supported me during my days at Western."