Charting: Popular Music Industry Summit

Mark your calendars!
This year's Popular Music Studies Industry Day event will be held on
Saturday, November 25, 2023
. Student organizers are already working on programming and look forward to sharing details soon!
2022 Summit Info
On December 8, 2022, students in the Bachelor of Arts (Major in Popular Music Studies) program at Western hosted their first-ever Popular Music Industry Summit. This exciting event was open to alumni, current Western students, prospective students, and the community at large. Alumni of the program shared their experiences and knowledge with attendees.
Attendees were also treated to a concert at the end of the day, performed by current popular music studies students, and had many opportunities throughout the day's sessions to ask questions and gain valuable insights.
Read Western News article
Summit celebrates London, music and Western's star alumni
Thursday, Dec 8, 2022
3:30-4:15pm | von Kuster Hall
Keynote
Speaker: Mike Sonier*
We are excited to welcome Los Angeles-based producer and songwriter Mike Sonier as the keynote speaker for this event. Read more about him below. 
4:30-5:15pm | Talbot College Room 101
The Working Musician
With country music artist Genevieve Fisher*, her manager Remo Di Cesare, and singer-songwriter Patrick Clark*
5:15-6pm | Talbot College Room 101
Music Production
With Western University Pop Music Studies faculty member Jay Hodgson
6-6:50pm | Talbot College Room 101
Music Business
With London's Music Industry Development Officer Cory Crossman, Dan Shore* from Sony Music Entertainment, and Western University faculty member Matt Shelvock*. 
7pm | von Kuster Hall
Concert
*Western University (Popular Music Studies program) graduate
---
Keynote Speaker Bio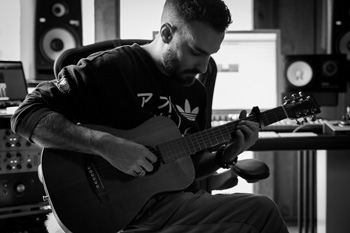 Mike Sonier is an exceptionally versatile LA-based producer, multi-instrumentalist and songwriter from Toronto, Canada. Currently published by Twenty Seven Music/Sony/ATV Music Publishing, Mike co-wrote and produced Noah Cyrus' multi-platinum hit, July, with over one billion global streams. He also wrote/produced Julia Michaels' Priest, Maggie Rogers' Love You For A Long Time and JoJo's In Your Room.
His most recent releases include SOHN's Riverbank, Dixie's Stuck, FLUME (ft. LAUREL) I Can't Tell and Stephanie Poetri's Little Lifetimes.
Mike has collaborated with a wide array of artists including Usher, Mustafa the Poet, Jessie Reyez, Camilla Cabello, Lennon Stella, Ruth B, Joshua Bassett, Spacey Jane, Emmy Meli, Em Beihold and L Devine among many others. Mike's vocal and additional production credits appear on records by artists like The Weeknd, Kendrick Lamar, and Dua Lipa. 
---
Resources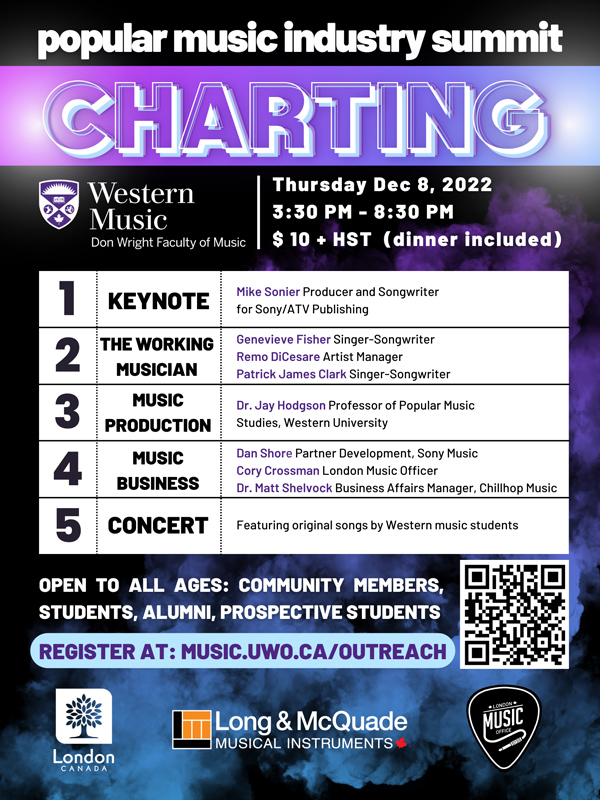 Click here for printable version (3MB png)
---
Event Sponsors

---
Contact Information
Sasha Gorbasew
519-611-2111 x80532
agorbase@uwo.ca