High School Performance & Songwriting Competition

The High School Performance and Songwriting Competition is an opportunity for young musicians to develop their skills. If you are a student preparing to audition for post-secondary studies in music, this is a good way to prepare your audition repertoire, and learn about best recording practices.

Five categories will be judged individually, with the winner of each category awarded a prize of $400.
Voice
Piano
Strings (violin, viola, cello, double bass, classical guitar, harp)
Winds, Brass & Percussion (flute, oboe, clarinet, bassoon, saxophone, trumpet, French horn, trombone, euphonium/baritone, tuba, percussion instruments)
Songwriting/Composition
What's the catch?
There is no catch, no strings attached. You have no obligation to attend Western if you are a prize winner, but we'd love to see you here!
---
Submission Requirements
The 2022 High School Performance and Songwriting Competition has now ended. We look forward to next year's competition.
Only those students currently attending a Canadian High School are eligible to participate.
All participants must submit a video recording of 1-2 selections, with a combined length of no more than 10 minutes.
Voice, piano, strings, winds, brass and percussion participants must perform their selections themselves, with or without accompaniment.
Songwriters and composers can have others perform their music, or it may be generated on laptop or other electronic instrument.
Recordings can be submitted by YouTube link (visibility may be set to "unlisted"), Vimeo link (privacy may be set to "only people with a password" – but be sure to provide the password during registration), or video files can be uploaded directly while filling out the competition registration form.
Video recordings must be prepared according to the following conditions:
The recording must be of high quality, especially the audio
The performer's face and hands must be visible throughout the recording
Songs may be recorded separately, but each one must be recorded in a single take without any edits
---
2022 Competition Winners
We are proud to announce the winners of our inaugural High School Performance and Songwriting Competition. We had a high number of responses and the calibre of submissions was impressive. Thank you to all who applied, and congratulations to all the winners!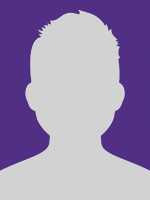 Voice
Marie Conceicao (not pictured)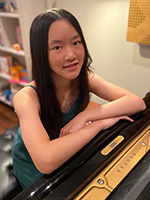 Piano
Megan Lo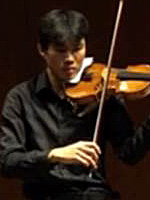 Strings
Joseph Tsao, violin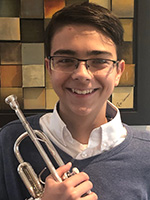 Winds, Brass & Percussion
Sam Ferguson, trumpet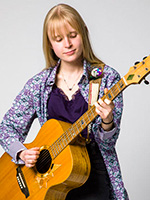 Song Writing
Amanda Braam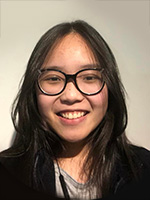 Composition
Minh Nguyet Pham
---
Contact Us
Sasha Gorbasew
Recruitment Co-ordinator
519-661-2111 x80532
agorbase@uwo.ca