Alumni Wall of Fame

To honour some of the Faculty's outstanding alumni, a Wall of Fame was launched in 2008. Inductees are chosen by a panel of faculty, staff and alumni from each decade.
The diversity of professions is impressive – their level of achievement even more so.
---
2020-21 Inductees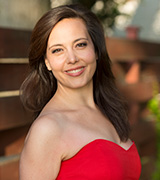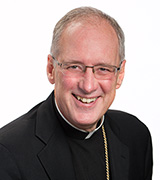 Congratulations to the 2020-21 inductees: Lucia Cervoni, BMus'02 and Paul-André Durocher, BMusA'77  who were honoured at the virtual Alumni Awards Celebration during Homecoming on Thursday, September 23, 2021.
Missed the event? Watch the recording!
---
Wall of Fame Nominations
To nominate a deserving alumnus or alumna, please fill out the online nomination form and submit your written nomination. 
You will be asked to provide:
1. Your reasons for nominating the candidate, as related to the awards criteria.
2. A description of the candidate's accomplishments, successes and contributions.
3. Any other information about the candidate that might assist the Awards Selection Committee.
4. Up to three letters of support.
The deadline for 2022 Wall of Fame nominations is  March 31, 2022. Inductees will be honoured at Western's Alumni Awards Celebration.
---
Wall of Fame Inductees
Lucia Cervoni, BMus'02
Paul-André Durocher, BMusA'77
Andrea Kalyn, BMus'87, MA'90
Phil Murphy, BA'59
Ross Duffin, BMus'73
Joel Ivany, BMusA'04
Clark Bryan, BMus'90, MMus'92
Lori Burns, BMus'84
Thérèse Gadoury, BA (Honours Music)'73
Kevin McMillan, BMus'83
Tomson Highway, BMus'75, DMus'93
Brenda Zadorsky, BMus'74, Dip Ed'75
Cameron Porter, BMus'80, BEd'81
Raymond Tizzard, BMus'77, MMus'82
Jeff Christmas, BMusA '91
Darryl Edwards, BMus'83, BEd'84, MMus'93
Elaine Adair, BMus'73, MA (Music)'78
Gerald Fagan, BA (Music)'61 & Marlene Fagan
Ruth Morawetz, BA (Music)'52
John W. Vandertuin, BMus'82, MMus'88
Trudy Bradley, BA (Music)'66, MMus'81
Chris Montgomery, BMusA'89
Charlotte Nediger, BMus'79, MMus'83
Sharon Wei, BMus (Honours Performance)'00
Carol Beynon, BMus'71
Peter Brennan, BMus'75
Patrick Cardy, BMus'75
Bill Gilday, BMus'70
Francesco Milioto, BMus'96
Stephan Moccio, BMusA'94
Arthur Rowe, BMus'74
Barbara Smith, BMus'79
Dennis Beck, BMus/BEd'77
Berthold Carrière, CM, MMus'72
Robert Cooper, CM, BMus'72, MMus'76, DLitt
Kenneth Fleet, BMus'75, BEd'76
Elaine Overholt, BMus'75
Adrianne Pieczonka, OC, BMus'85
Louise Pitre, BEd'79
Michael Schade, BMus'88
Nancy Telfer, BMus'79
Barbara Willis Sweete, BA'75, DLitt
---
Contact Information
Karmen Ferraro
Senior Development Officer
519-661-2111 x85695
karmen.ferraro@uwo.ca