Alumni Wall of Fame 2020-2021
Congratulations to the 2020-2021 inductees: Lucia Cervoni, BMus'02 and Paul-André Durocher, BMusA'77, who were honoured at the virtual Alumni Awards Celebration during Homecoming on Thursday, September 23, 2021.
Missed the event? Watch the recording!
---
Lucia Cervoni, BMus'02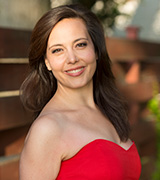 Lucia Cervoni always knew she wanted to sing, and her voice found its home in opera. With a commitment to high-quality performances, she has risen steadily through the opera ranks and now enjoys an impressive international career.

After obtaining her Western degree, Cervoni studied at the prestigious Manhattan School of Music, where she earned a Master of Music Degree in Vocal Performance. She received numerous awards and scholarships' including the Hugh Ross Award and the Anna Case Mackay Grant from Santa Fe Opera.

Cervoni was a member of Seattle Opera's Young Artists Programme' where she performed roles such as Mrs. Grose in The Turn of the Screw and Carmen in The Tragedy of Carmen. In 2007, she won the Washington International Singing Competition.
After leaving the United States, Cervoni secured a position with the Magdeburg Opera Theatre in Germany. During her nine years with the company, she gained a repertoire of more than 25 leading mezzo-soprano roles.
Cervoni became a freelance artist in 2017. Now based in Norway, her professional opera career has taken her to Canada, the United Kingdom, Asia and Germany. Recent roles include Fox in Cunning Little Vixen with the Welsh National Opera, Carmen with the Kitchener Waterloo Symphony and Amastre in Xerxes with Theatre Magdeburg.
Her notable concert appearances include Handel's Messiah and Mozart's Missa Solemnis with the Santa Fe Symphony' St John Passion with the Singapore Symphony' Mahler's Die Rückert Lieder, Verdi's Requiem and Beethoven's 9th Symphony with the Magdeburg Opera, and Messiah with the South Carolina Philharmonic.
Cervoni is also a highly sought-after teacher who is passionate about helping others to discover the joy of singing. She finds sharing her love of music with others to be extremely rewarding, enriching and joyous.
---
Paul-André Durocher, BMusA'77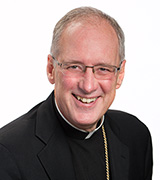 After graduating from Western, where he majored in vocal performance, Paul-André Durocher performed in opera and oratorio productions across Ontario. Then he decided to stop pursuing a singing career to become a priest.
Durocher describes his journey from professional singer to archbishop—the position he holds today—as a continuum rather than a dramatic shift in direction. Music was pivotal to Durocher entering the priesthood: As a young adult, singing was often a transcendent experience that kept him connected to God.
Durocher returned to school and received Bachelor and Master of Arts degrees in Theology from Saint Paul University. He also earned a Bachelor of Education degree from the University of Ottawa.
Ordained to the priesthood in 1982, Durocher taught music at École secondaire Catholique Thériault in Timmins and served in various parishes, being named to positions of increasing responsibility in the Roman Catholic Church.
When he was named a bishop in 1997, Durocher chose "sing and walk" as his motto. The phrase, which comes from a sermon by St. Augustine, continues to inspire him. "Life is not an easy journey," he explains. "But if we sing together, if we encourage each other— through music, through creativity, through friendship—the journey becomes lighter."
In 2011, Pope Benedict XVI appointed Durocher as Archbishop of Gatineau. He was president of the Canadian Conference of Catholic Bishops from 2013-2015. Pope Francis named Durocher to the Pontifical Council for Culture in 2014. Durocher's most recent book, Called by Name, Sent in His Name: Talks on an Outward-bound Church, was published in 2019.
Durocher continues to be involved in music. He was a member of the committee that produced the Canadian edition of a French-language hymnal, and his work Missa Lumen Christi was chosen for the closing mass with Pope John Paul II at World Youth Day in Toronto in 2002. He recently composed a setting of the mass inspired by folk traditions of his archdiocese, La messe gatinoise.