Alumni Wall of Fame 2009-2010
Western's music alumni have achieved greatness in many fields around the world. In 2008, the year of the Faculty's 40th anniversary, an Alumni Wall of Fame was inaugurated to recognize 10 of these graduates and their accomplishments. Last November, eight more alumni were honoured. They were chosen by a committee of alumni and professors emeriti for their contributions to music in a variety of disciplines.
---
Carol Beynon, BMus'71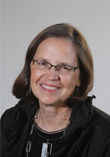 Carol Beynon, BMus'71, has been a member of the Faculty of Education at Western for 27 years. She began her professional career as an elementary and secondary school music teacher in London, and then as a kindergarten teacher. At the faculty, she has taught elementary and secondary music education classes, as well as graduate courses in arts education and curriculum theory. Her research interests focus on music education in Canada, arts education, teacher development and identity and gender issues for males in non-traditional activities. Carol is co-artistic director of the Amabile Boys Choirs, which have won national and international competitions, made four recordings, been showcased on CBC Radio 2, Minnesota Public Broadcasting, Bravo-TV and BBC Radio. They have been invited to perform for the World Symposium on Choral Music, the American Choral Directors Association national convention, the national meeting for the Association of Canadian Choral Conductors, and at the president's Symposium at CSSE.
---
Peter Brennan, BMus'75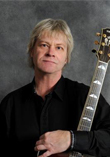 Armed with his talent as a percussionist and guitarist, Peter Brennan, BMus'75, sought out life on the road as a performer, which quickly earned him professional relationships with various rock bands, working in musical theatre productions, and traveling to Germany to work as a guitarist in Andrew Lloyd Webber's Cats. He arranged and produced albums by Canadian artists, including some that hit Top 10 charts as far away as the United Kingdom and earned several Producer Grants and awards. Peter was also a judge for Canada's Juno Awards and provided arrangements for several commercial ventures and the 2002 World Youth Day - Pope John Paul II Celebrations. In the early 1990s, Peter formed a rock/symphonic ensemble, known as Jeans 'n Classics which became known across the continent. The demographic drawn to Peter's concerts has embraced this unique blend of symphony and modern music and become a vital subscription base for orchestras.  In 2007, Peter received the Mayor's Honour Award for the Arts in London, Ontario, Canada.
---
Patrick Cardy, BMus'75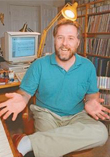 Patrick Cardy (1953 – 2005), BMus'75, was one of Canada's top composers, whose works contain characteristics of post-modernism in its references to earlier music. More than 50 of his compositions were commissioned by the CBC, groups and individual performers, including the National Arts Centre Orchestra, the Ottawa International Chamber Music Festival, the Edmonton Symphony, the St Lawrence String Quartet, Angela Hewitt, Robert Cram and Beverley Johnston. His awards include three Composers, Authors and Publishers Association of Canada Fellowships, the 1976 Canadian Federation of University Women Creative Arts Award, three finalist selections in the CBC Radio Competition for Young Composers, a selection in the 1980 Gaudeamus International Music Week, a 1992 Juno Award nomination and a special shortlist commendation in the 2003 Masterprize . Patrick was an associate of the Canadian Music Centre and taught at Carleton University. As well as being active as an adjudicator and broadcaster, in 1996-7 he was new music advisor to the National Arts Centre Orchestra.
---
Bill Gilday, BMus'70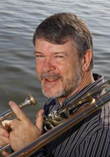 Bill Gilday obtained a degree in theory and composition at The University of Western Ontario Faculty of Music in 1970. He was principal trombonist with the London Symphony for three years. While obtaining his teaching degree in Edmonton, Bill played for Tommy Banks' national television show. He moved north to teach music in 1973 at the Chief Jimmy Bruneau School in Rae-Edzo until 1979, then to Yellowknife in 1981 where he taught K-8 music at Mildred Hall School until 1998. He formed the Yellowknife Youth Choir, which sang for the Queen and Prince Philip.  Bill Gilday taught music at Ecole Sir John Franklin High School in Yellowknife for 10 years before retiring in 2009. His passion is teaching young people to sing and play musical instruments in every style from classical to jazz. Bill has always enjoyed opportunities to write original music, whether for choirs, his men's folk singing group, The Gumboots, films, television specials, or plays. His setting of In Flanders Fields has been sung many times at the ceremonies in Ottawa for Remembrance Day.
---
Francesco Milioto, BMus'96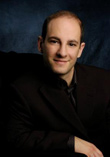 Since his debut in the Chicago area just over a decade, ago Francesco Milioto, BMus '96, balances a busy career conducting a range of orchestral and operatic repertoire, while maintaining a full schedule as a pianist and vocal coach. He is Co-founder/Conductor of the New Millennium Orchestra, Music Director of the Skokie Valley Symphony Orchestra, and the Chicago Cultural Center Summer Opera, Principal Conductor of the Highland Park Strings and Artistic Director/Conductor of Accessible Contemporary Music.  Francesco is an assistant conductor and rehearsal pianist for both Chicago Opera Theater and the Ravinia Festival, where he works closely with James Conlon. He also makes regular appearances as a guest conductor. Francesco has performed operas in Germany and taken part in workshops and conducting competitions in both Hungary and Italy.
---
Stephan Moccio, BMusA'94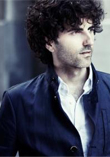 Stephan Moccio, BMus'94, was struck by a flash of inspiration that set him on the path to fulfilling a lifelong dream to create an epic anthem for the Olympic games upon their return to Canada. His 2010 Olympic theme, I Believe, was performed by Nikki Yanofsky and represents the emotional, uplifting and empowering disposition of the Olympics. With experience conducting the Toronto Symphony Orchestra and the Montreal Symphony Orchestra I Believe sessions, Stephan has begun to distinguish himself as a remarkably engaging international talent, bringing to life his outstanding work in all of his established roles of performer, arranger, composer, songwriter and producer. He has written songs for international superstars such as Céline Dion (A New Day Has Come), Sarah Brightman, Josh Groban, Olivia Newton-John and Hayley Westenra.
---
Arthur Rowe, BMus'74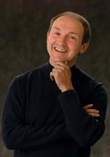 Canadian pianist Arthur Rowe, BMus'74, is a critically acclaimed recitalist, soloist with orchestra and chamber musician. He began his professional career while still an undergraduate. Renowned cellist and Western Professor Tsuyoshi Tsutsumi invited him to play in recital tours in Canada and the United States, and soon after, Arthur was concertizing in cities across Canada in solo recitals, CBC radio recordings and concerti. Arthur is heard frequently on radio broadcasts in both Canada and the United States, and has recorded with various artists. A highly respected chamber musician, Arthur regularly collaborates with artists and chamber ensembles across North America. While at Indiana University, he began his long association with violinist William Preucil, Concertmaster of the Cleveland Orchestra, with whom he has performed for almost three decades. Having held positions at the University of Iowa and the University of Western Ontario, Arthur Rowe is Professor of Piano at the University of Victoria.
---
Barbara Smith, BMus'79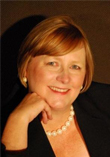 Barbara Smith, BMus'79, the Executive Director of the NYOC, is a classically trained musician and a graduate of the University of Western Ontario. She was Executive Director of the Toronto Philharmonia and Manager of Cultural Development for the Town of Markham and has been an arts administrator for the past 20 years. She is a recognized leader and mentor in the area of arts management and has demonstrated a strong commitment to professional development, educational and training opportunities for staff and students alike. She has a broad range of knowledge and expertise in the field of performing arts. Barbara Smith joined the NYOC in 2003 at a time when the organization was experiencing a serious crisis. An expert in crisis management she has, over the past 7 years, provided the vision and leadership that has taken the NYOC from virtual bankruptcy to its current state of financial stability. Barbara also provided the organization with an artistic vision, the foundation of which was established through best practices over the organization's 50-year history, and also incorporates her own innovative ideas. Since bringing stability to the organization, Barbara is now in a position to focus her leadership skills more strategically by working with the Board and staff to further develop the mandate, activities and plans for the future of the NYOC.