Alumni Wall of Fame 2018
Congratulations to the 2018 inductees: Ross Duffin, BMus'73 and Joel Ivany, BMusA'04, who were honoured at the Alumni Awards Dinner on June 8, 2018, in The Great Hall, Somerville House. View photos on Flickr.
---
Ross Duffin, BMus'73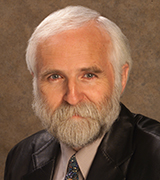 A musicologist whose influence can be heard around the world, Ross Duffin began his love affair with music while singing in the church choir directed by his mother. Born in London, ON, Ross received the BMus in Music History Western in 1973. His senior year featured visiting professor Timothy Aarset, of Stanford University, which became Duffin's site for graduate studies. Stanford, at that time, was the leading place in North America for the study of early music.
Today, Duffin is Fynette H. Kulas Professor of Music and Distinguished University Professor at Case Western Reserve University in Cleveland, where he has directed the Historical Performance Practice program since 1978. He and his wife, Beverly Simmons, were recently named recipients of the Howard Mayer Brown Award for lifetime achievement in the field of early music.
His original-notation edition of 45 chansons by Guillaume Du Fay won the Noah Greenberg Award from the American Musicological Society. His Shakespeare's Songbook was granted the inaugural Claude V. Palisca Prize from the American Musicological Society, and a sequel, Some Other Note: the Lost Songs of English Renaissance Comedy, has just appeared. Besides notation and theatrical songs, he has written books and articles on musical iconography, historical theory, improvisation, and pronunciation, and is a leading expert on historical tuning systems. His How Equal Temperament Ruined Harmony (and why you should care) has reached a worldwide audience in multiple languages.
In the Collegium Musicum at Case Western and its Joint Music Program with the Cleveland Institute of Music, Ross helped train countless leading early musicians. He was a founding chorus member of Apollo's Fire: The Cleveland Baroque Orchestra, and has been Artistic Director of the professional early music chamber choir Quire Cleveland since its founding in 2008.
---
Joel Ivany, BMusA'04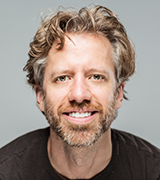 Joel Ivany is changing the way opera is produced and presented, shaking up the venerable European art form with a thoroughly modern vision.
Ivany is the founder and artistic director of the award-winning, critically lauded Against the Grain Theatre in Toronto, one of Canada's most inventive young theatre companies, as well as artistic director of Opera in the 21st Century at the Banff Centre for Arts and Creativity.
Born in Penticton, BC, Ivany enrolled at Western intending to study Kinesiology, but became involved in theatre and musicals, drawn to the notion of storytelling through music. After Western, he studied opera directing at the University of Toronto.
Ivany began his career working across North America and Europe, apprenticing with directors and getting his feet wet. In 2010, eager to make stories with music resound in new and innovative ways, he founded Against the Grain Theatre and began staging opera classics in unconventional spaces with newly translated and adapted librettos. This approach – the non-traditional spaces, close quarters and scaled-back accompaniment – brings out the full force of operatic singing and attracts newcomers as well as seasoned viewers.
Among the company's impressive list of credits, Against the Grain has produced La Bohème (the theatre's first production, performed in Toronto at the Tranzac Club in 2011); The Marriage of Figaro (adapted as Figaro's Wedding in 2013 for which he won the Dora Mavor Moore award for Outstanding New Opera); Don Giovanni (staged as a wedding reception and re-named #UncleJohn in 2014); and Handel's Messiah (featuring dance and glitter-throwing performers in 2013 and 2015).
Ivany is the author of five (and counting) original librettos that have received multiple award nominations and wins.
The company has also tackled unconventional stagings of works by Debussy, Janáček, Schubert, Kurtág and Messiaen. As an independent stage director, Ivany's recent credits include productions of Dead Man Walking (Vancouver Opera, Minnesota Opera), Verdi's Macbeth (Minnesota Opera), Carmen (Vancouver Opera, Canadian Opera Company) and Seven Deadly Sins (a semi-staged production with the Toronto Symphony Orchestra).
Known as "Canadian opera's enfant not-so-terrible," Ivany continues to reach out to nontraditional audiences through Against the Grain's Opera Pub nights featuring free admission and discounted pub fare with a side of operatic arias and ensembles, performed by both established and emerging talent.
Ivany resides in Toronto with his wife, soprano Miriam Khalil and son, Sammy.