Alumni Wall of Fame 2019
Congratulations to the 2019 inductees: Andrea Kalyn, BMus'87, MA'90 and Phil Murphy, BA'59, who were honoured at the Alumni Awards Dinner on June 7, 2019, in The Great Hall, Somerville House. View photos on Flickr.
---
Andrea Kalyn, BMus'87, MA'90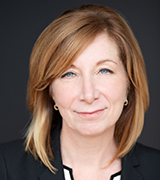 Andrea Kalyn is committed to building community through music. Respected for her experience, vision and ability to understand and articulate the power of music, Kalyn has assumed increasingly senior leadership roles at the very highest levels of music education in North America.
On January 1, 2019, Kalyn became the 17th president of New England Conservatory in Boston, the first woman to lead the oldest independent school of music in the United States.
Born in England, Kalyn grew up primarily in London, Ontario. In addition to her Western degrees, she holds a PhD in musicology from the Eastman School of Music, where her research interests centered on 20th century American music. She also has an ARCT diploma in piano performance from the Royal Conservatory of Music in Toronto.
From 2014 to 2018, Kalyn served as dean of Oberlin Conservatory of Music, the oldest coeducational liberal arts college in the United States. Before being appointed dean, she was Oberlin's associate dean for academic affairs for nine years. During her time at the school, she oversaw the opening of a new underground performance club; broadened the school's curricular offerings; and designed and directed Oberlin's entrepreneurship program. In that capacity she collaborated to create an initiative called LaunchU, a start-up accelerator and pitch competition.
Kalyn frequently serves as a curricular consultant for other conservatories, universities, and colleges. She arrived at Oberlin from the University of North Carolina School of the Arts, where she was musicologist and assistant dean, and previously taught at Wake Forest University, Salem College, Western University, and the University of Rochester.
Kalyn has presented papers on the chamber music of Brahms, Schubert, and others; has published articles on the composers Howard Hanson and Daniel Gregory Mason; and has written about entrepreneurship and curricular reform.
As a leader, Kalyn is admired for her commitment to musical excellence, her ease in forming strong relationships with faculty and students, and her profound belief in music and education as positive forces in the world.
---
Phil Murphy, BA'59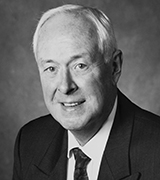 One of London's best-known musicians, Phil Murphy, BA'59, has made a significant impact as an educator, performer, conductor, mentor and adjudicator. His versatility and easy manner make him equally comfortable with classical, theatrical, jazz or klezmer music and able to work with everyone from students to seasoned musicians.

Murphy began his postsecondary education in 1947 at Assumption College in Windsor. In 1949, he briefly left to join the band touring with Canadian Olympic skater Barbara Ann Scott. In 1954, after the tour, Murphy joined the Royal Canadian Regiment band and was stationed in London. Following his three-year commitment to the band, he returned to Western to finish his degree in music (clarinet and saxophone).

In 1959, Murphy began teaching at Beal Secondary School, moving on to London Central Secondary School before becoming Music Department Head at Catholic Central High School, a post he held for 20 years. When he retired from Catholic Central, the school's music program was thriving with a 90-piece orchestra and 76-member concert band.

In a teaching career that spanned 30 years, he organized incredible experiences for his students such as visiting the Vatican to play for the Pope and playing for former Prime Minister Pierre Trudeau at Ottawa's Peace Tower. On a part-time basis, he taught woodwind students at Western for 17 years and a jazz course at Fanshawe College for 16 years.

In addition to being an inspiring educator and mentor, Murphy was actively involved in the London music community and remains so to this day. His range of engagements include a 19-year stint as principal clarinet for the London Symphony Orchestra; musical director for various productions at the Grand Theatre and Purple Patches at Western; director, adjudicator, clinician and lecturer for the London Kiwanis Music Festival; and founding conductor of the 60-piece community band, Encore, which he led for 15 years.

In 2007, Murphy was inducted into the London Music Hall of Fame.
While he recently celebrated his 90th birthday, Murphy continues to play clarinet and saxophone in a four-piece jazz ensemble and performs in the Mocha Shrine Concert Band—an ensemble he joined in 2010. Through his lifelong love of music, Murphy remains an inspiration and role model for hundreds of former students and colleagues who strive to make their mark as professional musicians, performers and educators.