Alumni Wall of Fame 2022
Congratulations to 2022 inductees Gwyn Beynon, BA'67 (Music Education), MEd'83 and Victor Micallef, BMusA'96, who will be honoured at the Alumni Awards Celebration during Homecoming on Saturday, September 24, 2022. Pre-registration required. Visit Western Alumni for complete event and registration information.
---
Gwyn Beynon, BA'67 (Music Education), MEd'83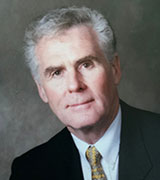 A musical mentor: Gwyn Beynon, retired music teacher and high school principal, quite possibly changed the course of music curriculum in Ontario.

Originally from Ingersoll, Ontario, Gwyn majored in music at Western in the 1960s, and was at the edge of a musical transformation for young students.

Moving to London after teaching in Port Credit, he become the head of the music department at the newly opened Saunders Secondary School in 1972. It was there that he introduced band, string, vocal and guitar programs for high school students.

Credited by colleagues as a model for musical education, his program at Saunders became the 'flagship' example of quality musical education and the guidepost that many high schools aspired to reach.

Gwyn was a ground breaker, as he initiated the first band and string programs in local elementary schools and introduced the first repertoire course in London which recognized extracurricular ensembles as a credit course.

Bestowed the Teaching Excellence Award from the Ontario Secondary School Teacher's Federation and the Bishop Townshend Award of Excellence from Saunders, Gwyn continued to make advancements in musical education through the school board as an arts curriculum developer.

Music was a part of his life from a very young age as influenced by his family. He studied piano and cornet while in elementary and secondary school. A five-time member of Canada's National Youth Orchestra, he was profoundly impacted by this experience, and it was there he recognized the potential for artistic excellence by youth.

Gwyn was always held in very high regard by his students and teaching peers as he always and eagerly shared his musical expertise.

Even retired, he continues the love of the art, having served for the past 15 years as conductor and artistic director for Encore...the Concert Band, as well as playing trumpet with the London Jazz Orchestra, Big Bandemic, Prime Time Big Band, and Brass Roots, a semi-professional brass ensemble.

To this day Gwyn is celebrated for his ingenuity, tenacity and ethical compass - positive characteristics he has passed down to generations of students and colleagues.
---
Victor Micallef, BMusA'96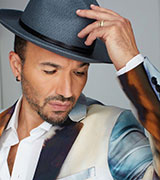 From alter to stage: As a young boy Victor Micallef would impress the congregation at his Toronto-based church as he led them in spiritual songs and prayers. It was a humble start for the now highly accomplished professional musician.

At the tender age of four he began playing piano at the Royal Conservatory of Music and it was clear to everyone around him that he found his calling.

After attending both the University of Western Ontario (studying with Professor Brian McIntosh) and University of Toronto (studying with Patricia Kern and Western alumnus Darryl Edwards), to obtain a bachelor's degree in Vocal Performance, he moved to Florence, Italy, where he began studying with his mentor, tenor Franco Pagliazzi.

Europe was kind to Victor as he was featured in several companies including Il Teatro del Maggio Musicale Fiorentino and worked with world-renowned conductors, such as Zubin Mehta, Claudio Abbado, and Georges Pretre. In 2004, Victor was accepted as a member of the Canadian Opera Company's prestigious Ensemble Studio, and returned to Toronto, where he performed and understudied the roles of Luke in The Handmaid's Tale, Tamino in Mozart's The Magic Flute, Macduff and Malcolm in Verdi's Macbeth, and Rodolfo in Puccini's la Bohéme, just to name a few.

Coined a "natural talent" by classmates and colleagues he has had the honour of performing for audiences and dignitaries in North America, Europe, and Asia.

Most notably in his career, he became part of The Tenors, a JUNO award-winning and multi-platinum selling group who has have achieved international fame by blending classical music and contemporary pop.

The Tenors have performed more than 1500 live shows, hundreds of television appearances and have even had the distinct pleasure of performing for six United States presidents. If that wasn't enough, the group opened the XXI Olympic Winter Games, performed at Her Majesty the Queen's Diamond Jubilee and shared the stage with Sir Paul McCartney, Celine Dion, Sarah McLachlan, Andrea Bocelli, Stevie Wonder, Sir Elton John, and more.

In addition to their music, the group is extremely proud of their philanthropic work both here at home (in North America) as well as being ambassadors for a charity in Bulembu, Swaziland, Africa.

Here in Canada Victor has been featured live on CBC's Saturday Afternoon at the Opera in Canada, has recorded as a solo artist, and has a wide following on social media.

A role model for students, Victor's golden-toned classical voice gives audiences goosebumps as he belts out an opera aria, an upbeat pop song or takes it back to church with an inspirational hymn.