Financial Aid & Competitions
Financial Aid & Competitions
The Don Wright Faculty of Music is able to offer significant financial support for its students. Last year, the Faculty awarded more than $160,000 to our undergraduate students alone.
---
Internal Annual Competitions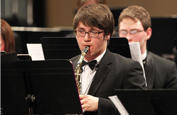 Awarded to any undergraduate or graduate student in the Don Wright Faculty of Music on the basis of performance excellence demonstrated in solo concerto competition, this annual competition has been a highlight for many students over the years. This award was made possible through the generous donation by Maritsa Ateena Brookes (BA'57) to Foundation Western. The winners will give a public performance in the following school year. A generous monetary award is shared amongst the winners in the fall following the competition.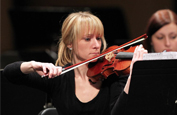 The London Music Scholarship Foundation independently supported excellence in performance at Western for more than 20 years. Annual competitions were held courtesy of endowments honouring Bessie and Joe McManus, Guy Lombardo and Healey Willan.
In 1997, the Foundation donated its assets, a fund of an endowed $275,000, to Western University during the first phase of the Ontario Student Opportunity Trust Fund (OSOTF). OSOTF matched the donation with $275,000 from the Ministry of Colleges, Universities and Training.
The University, through Foundation Western, assumed direct responsibility for management of the competition.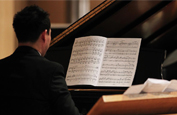 Proceeds from the Fred Pattison Award Fund, held by Foundation Western, will support the $4,500 Fred Pattison Piano Award at the Don Wright Faculty of Music, which is to be awarded to the winner of an annual piano competition. In addition to receiving a cash award, the winner will give a public performance the following academic year. Dr. Pattison was Western's former Head of Chemistry (1959-65) and Director of Student Health Services (1973-88). He had a great passion for the piano and spent many hours enjoying performances in von Kuster Hall at the Faculty of Music.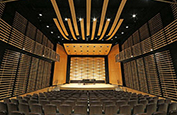 The Young-Ja Park Chamber Music Award is awarded annually to full-time Don Wright Faculty of Music graduate and/or undergraduate students performing in a Chamber Music group who are being recognized as members of the most promising Chamber Music Group, and exemplify excellence in performance and collaborative work throughout the fall term. This award was established with a generous gift from Mr. Ok-Kyu Park in memory of his wife, Young-Ja Park. As an immigrant from South Korea, Mrs. Park prioritized musical education for her family and was a driving force in inspiring such dedication to classical music within the London community. Though she was never formally trained, Mrs. Park had an inherent love of classical music, and especially enjoyed the interactive spirit of chamber music. The award was set up by members of the family.
---
Contact Us
To discuss supporting a new Scholarship or Competition, please get in touch.
Michael Kim
Dean of the Don Wright Faculty of Music
519-661-4008 x84008
mkim866@uwo.ca
Karmen Ferraro
Senior Development Officer
519-661-2111 x85695
karmen.ferraro@uwo.ca