Fred Pattison Piano Competition
Fred Pattison Piano Competition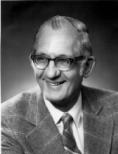 The Fred Pattison Piano Award at the Don Wright Faculty of Music is awarded to the winner of an annual piano competition. In addition to receiving a cash award, the winner will give a public performance the following academic year. Proceeds from the Fred Pattison Award Fund support the annual competition and cash prize.
Dr. Pattison was Western's former Head of Chemistry (1959-65) and Director of Student Health Services (1973-88). He passed away in August 2010. Dr. Pattison had a great passion for the piano and spent many hours enjoying performances in von Kuster Hall at the Faculty of Music. This award reflects his love of music and his desire to reward excellence in piano performance. 2008-09 was the inaugural year for this competition.
---
Fred Pattison Piano Award Winner's Recital featuring 2022 winner Song Lee Kim
Thursday, January 19, 2023 | 8pm
von Kuster Hall

Fred Pattison Piano Award 2023 Competition – Final Round
Friday, January 20, 2023 | 8pm
von Kuster Hall

---
Registration
Deadline
Thursday, Jan 20, 2022 at 12pm
To register, students must email the following information to mpsdept@uwo.ca:
Student name
Repertoire, including the duration of each piece (no more than 15 minutes of music). 
In lieu of a signature, copy your studio teacher on the email.
Recording link
2021-22 Competition Details
The Fred Pattison Piano Award is awarded to a first-, second-, third-, or fourth-year full-time student enrolled in a Music Degree program, whose principal instrument is piano. Fourth year students can only participate if they are returning for a Master of Music program or Artist Diploma the following year, and is dedicated to piano solo; concertos are not permitted.
The competition will consist of one round done by recording. Recordings are due via email to mpsdept@uwo.ca on Thursday, January 20 at 12pm.
Recordings should be approximately, and no more than, 15 minutes in length.
Results will be announced at the beginning of the virtual masterclass on Saturday, January 22 at 10am.
The masterclass will be held on January 22 from 10am-12pm via Zoom.
Pianists can record from any location of their choice, however, von Kuster Hall will also be available for those who would like to use the hall, for 30 minute slots, without tech support, on Wednesday January 19 from 12:30-4:30pm and Thursday, January 20 from 9:30-10:30am. Pianists who wish to reserve vKH should contact Professor Stéphan Sylvestre at ssylves4@uwo.ca by Friday, January 14 at 12pm.
The adjudicator for the 2022 competition is Li Wang.
---
Adjudicator Biography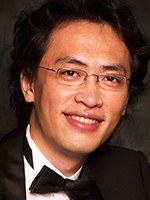 With many achievements at home and internationally, pianist Li Wang has earned the recognition as one of Canada's finest artists. At home in Canada, Li was the First Prize winner at the Canadian Chopin Competition in 1999, and he was also awarded the Best Mazurka and Best Polonaise Performance prizes. Li's international achievements include: Second Prize and Best Concerto prize at the prestigious Dublin AXA International Piano Competition in 2003, and was greeted by Ireland's president, Mary McAleese, at the award ceremony; First prize at the Brazil's Arts Livre Competition; Second Prize in the 9th Southern Missouri International Piano Competition; Third Prize in the 37th Maria Canals International Piano Competition in Barcelona. Li was also a Finalist at Franz Liszt International Piano Competition in Budapest, and a Semi-Finalist at the International Tchaikovsky Competition. ​
In performances, Li has been heard as soloist in Germany, France, Spain, United Kingdom, Netherland, Poland, Hungary, United States, Brazil, Japan, China, and Russia, in venues such as, the National Concert Hall of Ireland, Great Hall of the Moscow Conservatory, Concert Hall of the Franz Liszt Music Academy, Konzerthaus Freiburg, and Boston's Jordan Hall. Locally in Toronto, Li has been a frequent performing artist at the Toronto Centre for the Arts, the Glenn Gould Studio, and Mississauga Living Arts Center. Some of Li's solo concert highlights include: an all-Chopin recital at the International Chopin Festival in Antonin, Poland; a recital at the Seventh International Great Romantics Festival in Hamilton - a special invitation appearance as a result of his electrifying performances at the Liszt Competition in Budapest; a Command Performance sponsored by the Canadian Embassy for Their Royal Highnesses, Prince and Princess Takamado, in Japan. Li has also been featured as concerto soloists with some of the world's prestigious orchestras such as the RTE National Symphony Orchestra of Ireland, the MATAV Hungarian Symphony Orchestra, the Sinfonia Cultura Orchestra of Brazil, and performed under the baton of Andras Ligeti, Jonathan McPhee, and Gerhard Markson. In Canada's media, Li's performances has been broadcasted on CBC, CJRT, Classical 96.3FM, and BRAVO! arts channel, OMNI TV, Fairchild TV, and CityTV. ​
As a dedicated music educator, and sought after piano pedagogue, Mr. Wang is currently piano faculty at both The Glenn Gould School and The Phil and Eli Taylor Performance Academy for Young Artists of The Royal Conservatory. He is also the co-founder of Li School of Music in Richmond Hill. Li's students have won top 3 prizes in International Competitions such as the 11th International Frederic Chopin Competition for Young pianists 2018, Kaufman International Youth Piano Competition 2017, the Aarhus International Piano Competition 2017, the Midwest International Piano Competition 2016, and The American Protege International Music Competition. Li's student are also repeated prizewinners in Canada's National and Provincial Music Competitions such as the Canadian Chopin Competition, the Canadian Music Competition, the Federation of Canadian Music Festivals, CBC Radio's Piano Hero Competition, the Kiwanis Music Festival Provincial Finals, and OMFA Provincial Finals. His students have been featured as soloists in New York's Carnegie Hall, Toronto's Koerner Hall, Toronto Centre for the Arts, Richmond Hill Centre for the Performing Arts, and Markham Theatre. A number of Li's past piano students have been accepted by prestigious music institute at home and around the globe, such as the Glenn Gould Music School, and the Juilliard School. Additionally, Li is also one of the featured recording artists on the current (2015 edition) RCM Celebration Series CD albums used for the RCM Examinations; a recipient of the Steinway and Sons' Top Teacher Award; adjudicator for Glenn Gould School; and has served as judge for Canada's National Canadian Chopin Piano Competition. ​
Li was born in Beijing, China. He began his piano studies under his father, Yan-Qiao Wang, a composer of distinction in China (best known for his work the Red Ballet, and Pipa Concerto Heroic Little Sisters of the Grassland), and was accepted to study at the Beijing Central Conservatory of Music at the age of 6. His studies later continued in Japan under the renowned pedagogue Hiroko Edo, and in France at the Conservatoire de Paris, under tutelage of Brigitte Engerer. In the 1990s upon immigration to Canada, Li studied with James Anagnoson at the Glenn Gould School, one of Canada's best known pianists and pedagogues, and whom has become Li's lifelong mentor.
---
Previous Winners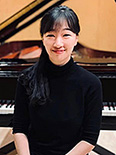 2021-22
Congratulations to Songlee Kim, winner of the 2022 Fred Pattison Competition. This year's competition was adjudicated by Li Wang.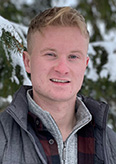 2020-21
Congratulations to Ian Pepper, winner of the 2021 Fred Pattison Competition. This year's competition was adjudicated by James Parker.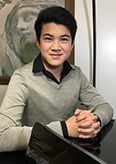 2019-20
Congratulations to Terrence Wu, winner of the 2020 Fred Pattison Competition. Terrence's livestream public performance was recorded on February 4, 2021 in von Kuster Hall. This year's competition was adjudicated by Sofya Bugayan.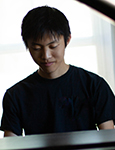 2018-19
Congratulations to Kevin Lu, winner of the 2019 Fred Pattison Competition. Kevin's public performance was given on January 23, 2020 in von Kuster Hall. This year's competition was adjudicated by Yael Weiss.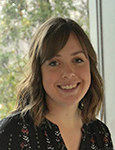 2017-18
Congratulations to Elizabeth Vogel, winner of the 2018 Fred Pattison Competition. Elizabeth's public performance was given on Thursday, January 24, 2019 in von Kuster Hall. This year's competition was adjudicated by Enrico Elisi.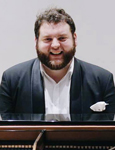 2016-17
Congratulations to Ethan Lacey, winner of the 2017 Fred Pattison Competition. His public performance was given on Thursday, January 25, 2018 in von Kuster Hall. This year's competition was adjudicated by David Jalbert.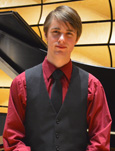 2015-16
Congratulations to James Masschelein winner of the 2016 Fred Pattison Piano Competition. His public performance was given on Thursday, January 26, 2017 in von Kuster Hall. This year's competition was adjudicated by Jimmy Brière.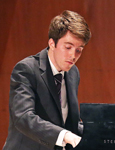 2014-15
Congratulations to Bryce Lansdell winner of the 2015 Fred Pattison Piano Competition. His public performance was given on Thursday, January 28, 2016 in von Kuster Hall.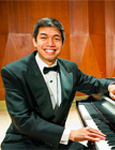 2013-14
Congratulations to Dan Luong winner of the 2014 Fred Pattison Piano Competition.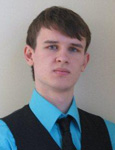 2012-13
Congratulations to  Vladimir Soloviev  winner of the  2013 Fred Pattison Piano Competition .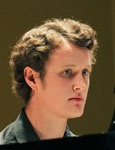 2011-12
Bryn Blackwood was the winner of the 2012 Fred Pattison Piano Competition on Friday January 27, 2012. Bryn presented a recital on Thursday January 24, 2013 at 8:00 p.m. in von Kuster Hall.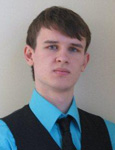 2010-11
Congratulations to Vladimir Soloviev who won the 2011 Fred Pattison Piano Competition! All three finalists played brilliantly - the other two were Edgar Robert Suski and Brian Barber. Attending the competition were Mrs. Anne Pattison and their daughter Elizabeth. The 8:00 p.m. final round concert marked the first time the Don Wright Faculty of Music presented a live streamed event. Vladimir presented a recital on Thursday January 26, 2012 at 8:00 p.m. in von Kuster Hall.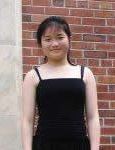 2009-10
Ingrid Gan was the winner of the 2009-10 Fred Pattison Competition. Ingrid was a student of Gwen Beamish.

2008-09
Congratulations to Neal Cabigon, winner of the inaugural Fred Pattison Competition. Neal came to Western after a year in the Science Faculty of his hometown University of Regina, Saskatchewan. He is in the third year of the Honours Performance program. (left to right: Mrs. Pattison, Dr. Pattison, Sara Laimon (Adjudicator), Neal Cabigon)
---
Contact Information
Leslie Kinton
Fred Pattison Competition Co-ordinator
519-661-2111 x85373
lkinton@uwo.ca