Fred Pattison Piano Competition Winner 2019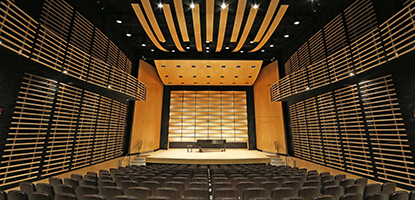 Congratulations to Zi Fan (Kevin) Lu, winner of the 2019 Fred Pattison Piano Competition.
The other two finalists performing in the second round, Friday, January 25, were: Caroline Guo and Daniel Ha.
The audience also enjoyed the recital given the previous evening by last year's winner: Elizabeth Vogel, on Thursday, January 24, 2018.
This year's competition was adjudicated by Yael Weiss.
Proceeds from the Fred Pattison Award Fund, will support the $3,200 Fred Pattison Piano Award at the Don Wright Faculty of Music, which is to be awarded to the winner of an annual piano competition. In addition to receiving a cash award, the winner will give a public performance the following academic year.
Dr. Pattison was Western's former Head of Chemistry (1959-1965) and Director of Student Health Services (1973-1988). He passed away in August 2010. Dr. Pattison had a great passion for the piano and spent many hours enjoying performances in von Kuster Hall at the Faculty of Music. This award reflects his love of music and his desire to reward excellence in piano performance. 2008-2009 was the inaugural year for this competition.
Join us for Zi Fan (Kevin) Lu's public performance in January 2020. (Exact date to be confirmed by the end of August 2019.)
Proposed Program (subject to change)
Bach: Partita 1 (Complete work)
Beethoven: Sonata No. 6 in F major Op. 10 No. 2 (Complete work)
Glinka/Balakirev: The Lark
Ginastera: Danzas Argentinas Op. 2 (Complete work)
Related Links
Fred Pattison Piano Competition