Maritsa Brookes Concerto Competition Winners 2019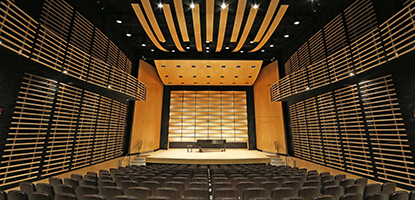 Congratulations to the winners of the 2018-19 Maritsa Brookes Concerto Competition. The final round was held on Saturday, January 12, 2019 in von Kuster Hall:
First Place: Leonardi Joewono, Piano
Second Place: Alexis Wright, Marimba
Third Place: Kirit Mascarenhas, Violin
Runner Up: Michal Aloni, Voice
The judges for the final round were:
Jill Ball, Winds, Brass, Percussion
Torin Chiles, Voice
Stéphan Sylvestre, Piano
Annette-Barbara Vogel, Strings
Sophie Roland, Chair, Music Performance Studies Department
Awarded to any undergraduate or graduate student in the Don Wright Faculty of Music on the basis of performance excellence demonstrated in solo concerto competition, this annual competition has been a highlight for many students over the years. This award was made possible through the generous donation by Maritsa Ateena Brookes (BA '57) to Foundation Western. The winners receive the honour of performing their selection in a public concert with the Western University Symphony Orchestra in the following school year. In addition, a generous monetary award is shared amongst the winner and the two runners-up, received in the fall following the competition.
For more information about the Maritsa Brookes Concerto Competition please click here.
This Competition is hosted by the Music Performance Studies Department at the Don Wright Faculty of Music.