Celebrating World Piano Day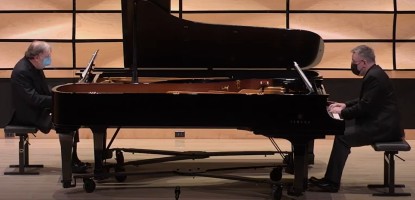 It's March 29 - the 88th day of the year - and we're celebrating World Piano Day!
Throughout this past academic year, our incredible piano students, faculty, collaborators and guest artists have persevered, and continued to safely make music together.
Please enjoy the following selections of piano performance - from our award-winning students to our outstanding world-class faculty - and a few facts about Piano at Western. 
We are also thrilled to announce the distinguished 2022 Parsons and Poole Concert and Masterclass guest artist - Louise Bessette - who will be at Western October 21-22, 2022.
Piano and piano studies at Western: By the numbers
Piano performances 2021-22
---