Parsons and Poole Concert and Masterclass

Louise Bessette performing with the National Arts Centre Orchestra for the Governor General Performing Arts Awards Gala at the National Arts Centre, Ottawa. Photo: George Pimentel
2022 Parsons and Poole Concert and Masterclass featuring Louise Bessette
The Parsons and Poole Concert and Masterclass was created by alumni to honour Margaret Parsons and Clifford Poole, and to bring world-class musicianship to Western. Learn more
This year we are honoured to welcome internationally renowned pianist Louise Bessette as the guest artist.
Joining us on campus for an in-person event? For always-up-to-date health and safety protocols, check our Audience Information webpage before you leave home.
Concert
Friday, October 21 | 7:30pm
von Kuster Hall
Concert program (PDF)
Tickets $45/$20 in advance (additional $5 at the door)

Advance ticket purchase online is strongly recommended. To order by phone or for box office assistance, please call (519) 661-2111 ext 83391 to leave a message. Pre-purchased tickets may be picked up at "Will Call" table outside von Kuster Hall in Music Building lobby up to one hour before performance start time. Valid student ID is required to pick up student tickets. Advance tickets are available until 11:59pm Eastern time the day before each performance. If tickets are still available at the door, ticket cost is an additional $5.
Masterclass
Saturday, October 22 | 10am
von Kuster Hall
Preview program (PDF)
Free admission
---
Louise Bessette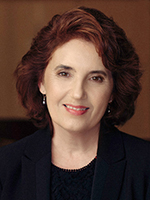 A versatile musician and a piano wizard, Louise Bessette is much in demand as a concert artist in Europe, America, and Asia. She has recorded a wide variety of repertoire both as a soloist and with chamber ensembles, appearing the world over with distinguished orchestras and by invitation to many first-rate festivals. She premieres works specially written for her and her reviews are consistently laudatory.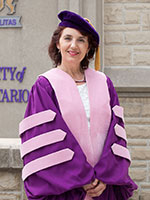 In April 2019, she received the Governor General's Performing Arts Award, Lifetime Artistic Achievement Award for Classical Music. The GGPAA are Canada's highest honour in the performing arts. In June 2016, Louise Bessette was honoured by the University of Western Ontario (London, Ontario) where she received the degree of Doctor of Music, honoris causa, to celebrate her accomplishments as an internationally recognized performer and leading light in the interpretation of 20th and 21st century music and for her significant impact in the contemporary world of classical piano.

As a pianist with an eclectic repertoire, and always eager to promote exchange with other art forms, Louise Bessette recorded works by Alkan and Grieg for a film soundtrack in 2009. "Hidden diary" by French film director Julie Lopes-Curval, starring Catherine Deneuve and Marie-Josée Croze, was presented as world premiere at the Festival des Films du Monde in Montreal (2009), and then in movie theatres all over the world.

Louise Bessette regularly tours throughout America, Europe and Asia. She has been the soloist under the direction of renowned conductors such as Robert Aitken, Raffi Armenian, Linda Bouchard, Walter Boudreau, Nathan Brock, Charles Bruck, Edward Cumming, Marc David, Agnieszka Duczmal, Charles Dutoit, Mauricio Kagel, Bill Linwood, Diego Masson, Tania Miller, Daniel Myssyk, Kent Nagano, Pascal Rophé, Gerard Schwarz, Michel Swierczewski, Alain Trudel, Lorraine Vaillancourt and Pascal Verrot, performing in New York to Varsovie, and including Montréal, Ottawa, Victoria, Lyon, Strasbourg, Montpellier, Huddersfield, Aarhus and Mexico along the way.

Louise Bessette has recorded as a solo pianist, with orchestras and with chamber ensembles. Her recording Messiaen, Les oiseaux on Analekta label received a wonderful review in the Gramophone magazine. In 2021, she started a new series of albums with Analekta label: A piano around the world. The first two albums has been released in 2021 and 2022: Port of call: Curaçao (works by Wim Statius Muller) and Port of call: Buenos Aires (works by Astor Piazzolla with violinist Marc Djokic and cellist Chloé Dominguez).

Louise Bessette received her tenth Opus Prize from Conseil québécois de la musique in 2021. In 2015, she was listed as one of Canada's top 25 pianists by CBC Music. Louise Bessette has received many honors and prizes marking the importance of her musical contributions. These include: First Prize, Eckhardt-Gramatté National Music Competition (1981); First Prize, Concours International de Musique Contemporaine (Saint-Germain-en-Laye, 1986); First Prize, International Gaudeamus Interpreters Competition (Rotterdam, 1989); Femme de l'Année at the Salon de la Femme de Montréal (Arts category, 1989); Prix Québec-Flandre (1991); Member of the Order of Canada (2001); Officier de l'Ordre national du Québec (2005), and Canadian Music Centre Ambassador (2009).

Always working to encourage the growth of music, Louise Bessette has participated in numerous juries for international competitions, and has given master classes in Europe as well as in Canada an Asia. She has been a professor of piano at the Conservatoire de musique de Montréal since 1996.
Headshot photo: Sasha Onyshchenko/Kravetz Photographics
---
Margaret Parsons and Clifford Poole
Glamorous, talented and world-famous, the husband and wife pianists were not typical professors at Western in the 1950s. Margaret Parsons and Clifford Poole balanced performance tours as a piano duo with teaching and inspiring young musicians. They also recorded their work, created educational materials and started the Gilbert & Sullivan productions still going strong in London today.
They came to London in 1948 to teach at the Western Ontario Music Conservatory, Music Teachers' College and Department of Music at Western. Already well known, the pair joined the staff two years after Alfred Rose, Gustav Mahler's nephew. Over the next few years, the three organizations evolved, each focusing on a different level of music education. As J.R.W. Gwynne-Timothy wrote in his Western's First Century: "The concerts of the well-known piano duo, Clifford Poole and his wife Margaret Parsons, carried far and wide the name of music at Western as public relations emissaries for the college."
A group of alumnae who studied with Parsons and Poole created an artist-in-residence program, called the Parsons and Poole Concert and Masterclass to carry their names into the future. The project gives students an opportunity to study with musicians who bring the same level of acclaim and expertise as Parsons and Poole.
The benefits of the Parsons-Poole Legacy Project will go beyond the music faculty, providing opportunities for inter-disciplinary scholarship and cultural enrichment for the community. This is a fitting continuation of the kind of projects the duo undertook while in London. They composed and arranged piano music for young players, and their Parsons-Poole Festival Piano Series and Poole's many pedagogical piano pieces remain favourites. The pair also established a community concert series and toured to many Ontario towns and cities, often with students to showcase their talents and gain experience in performing.
Read the feature article about the history of this series and the establishment of the endowed fund. (released in March 2022)
---
For donor-related inquiries, contact Karmen Ferraro at karmen.ferraro@uwo.ca
For event-related inquiries, contact musicevents@uwo.ca 
---
Past Parsons and Poole Legacy Concert Performers
Jon Kimura Parker, October 2021
Marc-André Hamelin, October 2020
Stewart Goodyear, October 2019
Sara Davis Buechner, October 2018
Charles Richard-Hamelin, October 2017
John O'Conor, October 2016
Anagnoson and Kinton, piano duo, October 2015
Angela Hewitt, October 2014
Menahem Pressler, October 2013
Andre LaPlante, October 2012