PhD in Music Theory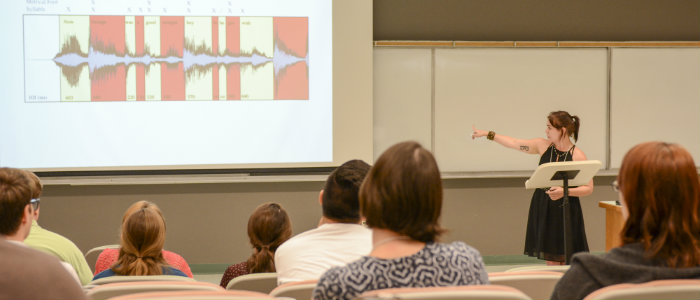 Admission Requirements
A Master's degree in Music Theory (or equivalent)
Minimum 70% average in the Master's degree
Application Materials
Two essays (3,500-5,000 words) that demonstrate

the ability to articulate and carry out research in music theory

A statement of interest 
Three confidential letters of reference
Transcripts 

from all institutions attended, uploaded in PDF

Proof of English language proficiency (if applicable)
Application Deadline: Extended to January 15
Timeline for Progression
Year 1

Year 2

Year 3
Year 4
Term
1
Term
2
Term
3
Term
4
Term
5
Term
6
Term
7
Term
8
Term
9
Term
10
Term
11
Term
12
4 half courses
(or equivalent)
2 half courses
(or equivalent)

Comp
Exam

Dissertation Proposal Defence
Dissertation Research and Writing
Dissertation Proposal Development


Problems viewing on mobile? Click to view table
Notes:
Course requirements must be completed in years 1 and 2, by the end of Term 5.
Conceptualizing and developing a dissertation proposal begins in Term 3.
A draft dissertation proposal should be completed in Term 7 with the approval of the dissertation supervisor and second reader.
The Dissertation Proposal Defense should take place as early as possible in Year 3.
The chart does not show the completion of language requirements, where applicable.
This chart does not include the application for ethics approval (where applicable). The student and supervisor must plan accordingly.
---
Contact Info
Associate Dean (Graduate Studies) 
Kevin Mooney
TC 215
kmooney@uwo.ca

Graduate Program Assistant
Audrey Yardley-Jones
TC 216
519-661-2111 x85354
ayardley@uwo.ca