Post-doc scholar explores hip hop influence on Inuit youth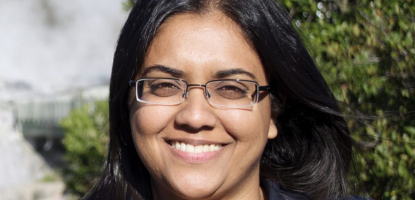 Indigenous people worldwide have used hip hop music to address various aspects of their lives, including their relationships with tradition and decolonization. While many scholars have written about Indigenous hip hop, Raj Singh is one of the few researchers studying it from the perspective of the musicians who create, produce and distribute it.

Singh joins the Don Wright Faculty of Music this fall – supervised by Emily Ansari and Norma Coates – as one of this year's successful scholars funded by the Western Research post-doctoral fellowships program. The program was created to draw top-tier post-doctoral talent who will help advance Western's strategic research plan.

Singh's current work in ethnomusicology – the study of music from the cultural and social aspects of people who make it – explores hip hop's popularity amongst Inuit youth and how the genre is helping them to express themselves and voice their concerns and grievances.

Read full article (via Western News, May 16, 2022)

We are excited to announce that Singh is one of two post-doctoral scholars joining Western Music in the fall. Also joining us is Uri Jacob, who will pursue his postdoctoral fellowship under the supervision of musicologist James Grier. His project will examine some of the earliest known cases of notated music-making in a non-European setting, exploring the musical repertories that were in use in the Eastern Mediterranean during the crusader period (12th–13th centuries).