Virtual Conference Continues Annual Graduate Symposium Tradition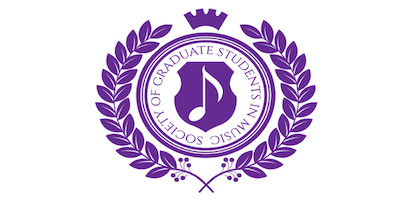 Graduate students from the Don Wright Faculty of Music presented a diverse program of research at the annual Western University Graduate Symposium on Music (WUGSOM) on August 14th, 2020. Unlike previous iterations of the conference, this year's symposium was held entirely online. Nonetheless, the symposium, which was held over Zoom, saw excellent attendance with almost 50 registrants, all from the Don Wright Faculty of Music. Despite not being able to hold the conference in person, the symposium continued the annual tradition of bringing students, staff, and faculty together to share ideas and to gather as the summer term comes to a close.
Unlike previous years, the program for this year's virtual conference was made up entirely of graduate students from Western. After the opening remarks from Dr. Catherine Nolan, the program offered a wide variety of topics, methods, and approaches and represented a diverse range of disciplinary backgrounds. The conference included topics in musicology, music theory, music education, music performance, and popular music studies.
The symposium concluded with a fantastic keynote address from Dr. Charles Garrett (University of Michigan). A renowned musicologist and author of numerous important texts, Dr. Garrett's keynote address, titled "'Our AI Lets Humans Take Control:' Popular Music and Collaborative Artificial Intelligence" explored the use of artificial intelligence in the creation of popular music. As stated in the paper's abstract, in his presentation, Dr. Garrett critically explored how "AI industry leaders have come to embrace collaboration as a model for how artificial intelligence promises to enhance, rather than replace, human creativity," and "invite[d] us to characterize, distinguish, and understand musical relationships between human and virtual beings." View program (PDF)
Continuing the WUGSOM tradition and celebrating its 21st anniversary, the symposium is put on by Western's Society of Graduate Students in Music and supported by SOGSIM, SOGS, and the Don Wright Faculty of Music.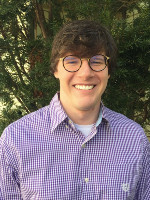 Martin Ross, Ph.D. Candidate, Music Theory. Martin presented his paper titled "Gestural Forces in Steve Reich's Augmentation-as-Process Works" in the session "Topics in Musicology and Music Theory"
Brianna DeSantis, DMA Candidate, Voice. Brianna presented her paper titled "Training the Musician as an Athlete" in the session "The Contemporary Musician."
Written by Mark McCorkle
WUGSOM Conference Coordinator
Ph.D. Candidate, Musicology
---
Related links