Gerald Neufeld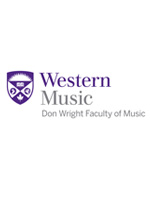 Professor Emeritus
Email: gneufeld@uwo.ca
Gerald Neufeld taught graduate and undergraduate choral conducting courses for 25 years in the Don Wright Faculty of Music at Western where he also conducted the Western University Singers, Les Choristes and Chorale. He was the founding conductor of Thames Scholars, a twelve-voice vocal ensemble specializing in historically informed performance practice with some of the finest student singers at Western. After studies in Canada, Germany (Nordwestdeutsche Musikakademie Detmold), and the U.S. (DMA, University of Iowa), Dr. Neufeld taught in the Music Department at the University of Guelph for 10 years where he conducted the University of Guelph Choir that toured nationally and internationally under his direction.

Gerald Neufeld has conducted choirs in over 500 concerts of a cappella and choral/orchestral repertoire ranging from the early Renaissance to newly commissioned works during his forty-year career as a choral conductor. As an early proponent of historically informed performance practice, his research in HIPP resulted in unique and inspiring performances of major works from the 16th to the 19th centuries with Thames Scholars (in collaboration with the Early Music Ensemble) and with the Guelph Chamber Choir (GCC) which, as founding Artistic Director, he conducted from 1980 to 2018. The GCC performed concerts with period orchestras consisting of highly skilled Canadian and international musicians for over two decades. Repertoire included major works such as Monteverdi's Vespers of 1610, Bach's St. Matthew Passion and St. John Passion, and Handel's Messiah and Israel in Egypt as well as choral/orchestral works by composers such as Vivaldi, Haydn, Mozart and Beethoven. He also championed lesser composers such as Rosenmüller, Charpentier, Mondonville and others. Gerald Neufeld conducted the first Canadian period orchestra performances of Brahms's Requiem and Mendelssohn's Elijah.

Many other major choral works with standard orchestras or instrumental ensembles that he has conducted include repertoire such as Vaughan Williams' Sea Symphony, Orff's Carmina Burana, and Fanshawe's African Sanctus. On several concerts, the GCC collaborated with Dancetheatre David Earle in choral works such as Allegri's Miserere, Bach's Jesu meine Freude, Honegger's King David and Rutter's Mass of the Children, all choreographed by David Earle.

The Western University Singers, Thames Scholars, Guelph Chamber Choir, and the University of Guelph Choir have all been prize winners in the CBC National Choral Competition for Amateur Choirs under Neufeld's direction. The UWO Singers and Thames Scholars were multiple winners of the Wallace-Laughton Award for Post-Secondary Ensemble from the Canadian Music Educators Association for best performance by a post-secondary ensemble.

Gerald Neufeld has conducted choirs in international festivals in Edinburgh (Festival Fringe, Queen's Hall), Wales (Llangollen International Musical Eisteddfod), Austria (Cantus Salzburgensis), Czech Republic (Summer festivals in Kromeriz, Opava), England (Buxton Fringe Festival) and Toronto (Toronto International Choral Festival) as well as in the Guelph Spring Festival, the Elora Festival and the Altimira Symphony in the Barn Summer Festival in Durham, Ontario. The GCC also performed in the Commonwealth Carnival of Music Celebration of the Queen's Diamond Jubilee and the Commonwealth Parliamentary Association's 150th Anniversary in Westminster Hall of the British Parliament in London. He has conducted concert tours in Britain, Ireland, Austria, Germany, Czech Republic, Sweden, and Denmark as well as conducting numerous tours throughout Ontario and Quebec.

A previous conductor of the Ontario Youth Choir and winner of the Leslie Bell competition for choral conductors, Gerald Neufeld has also served on juries for the Juno Awards, the Leslie Bell Competition and the Guelph Spring Festival national vocal competition. He has also been active as a choral clinician, festival adjudicator, and speaker on topics of special interest in the choral field. Eight CDs have been recorded under his direction.

Gerald Neufeld retired in 2016.