Western launches new creative arts and production program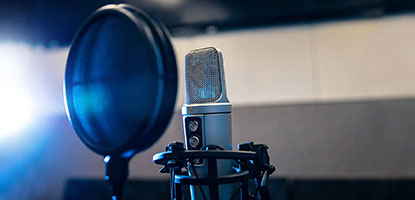 Photo: Talbot College recording studio (Frank Neufeld)
A new interdisciplinary program at Western aims to broaden students' awareness of the role creativity plays in the world, their communities, and as an essential job skill for the 21st century.
Creative Arts and Production (CAP) is a four-year program centered on three Cs — creativity, collaboration and community — and offered across three faculties: arts and humanities, information and media studies, and music.
The module responds to students' expressed desire for learning opportunities that challenge them to think both critically and creatively.
"Students have been looking for ways to incorporate creativity into their studies," said Jo Devereux, a professor in English and writing studies and interim director of the CAP program. "They enjoy the intellectual exploration of subjects, but so many of them also want to bring their creative talents to bear on their coursework, and in courses outside their home faculty. This program provides them with an integrated way to do that."
Read full article (Western News, February 17, 2022)
---
Related links
Creative Arts and Production program