PhD Candidate Diana Wu wins the Society for American Music's prestigious Robert Walser and Susan McClary Fellowship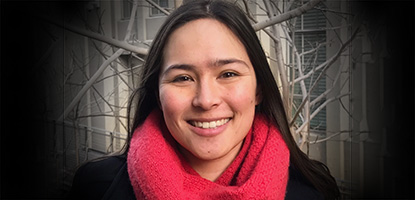 Congratulations to PhD Candidate Diana Wu (Musicology) for winning the 2021 Society for American Music's (SAM) prestigious Robert Walser and Susan McClary Fellowship. Wu was recognized for her research "Ghosts of Madwomen Past: Historical and Psychiatric Madness on the Late Twentieth-Century Operatic Stage" and is supervised by Associate Professor Emily Ansari.
Intended to diversify the field of scholars working on American music, the Robert Walser and Susan McClary Fellowship is awarded to an outstanding PhD candidate at a US or Canadian university who is a member of a historically underrepresented group in the field. SAM embraces and promotes diversity of race, ethnicity, class, gender, gender identity, sexual orientation, disability, national origin, and religion, among other expressions, among our membership and throughout all Society activities.
The award recognizes academic achievement and future promise in the study of American music. Upon completion of the endowment, the fellowship program will be expanded to support two full-year fellowships.
This fellowship, granted biennially, provides a twelve-month stipend of $22,000 for PhD candidates enrolled full time at their educational institution. SAM is dedicated to the study, teaching, creation, and dissemination of all musics in the Americas.
The winner was announced during SAM's annual conference, which was held in a virtual format June 9-12, 2021.
---
Related links
Graduate Studies in Music at Western - PhD Musicology