Grad thrives in concert of art and science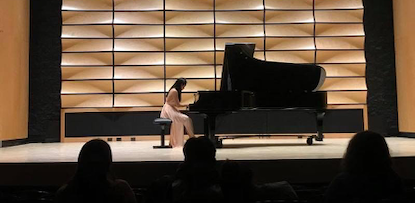 Bachelor's of Science/Music Performance (Piano) graduate Carolyn Tran (Photo courtesy Western News)
Carolyn Tran has found balance in the beauty of science and music.

"The discipline you need to practice and play at the university level served me well when I was hunkered down in the library for days on end studying for my science exams," she said. "In both science and music, there is a shared joy both in how a piece of music and in how a body system work in concert. It is beautiful."

On June 19, Tran joined more than 300,000 Western alumni living around the world as a newly minted graduate and member of the Western Class of 2020.
Read full article (via Western News, June 16, 2020)
Related links