OMEA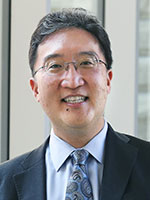 Each year, Western University hosts an alumni event at the Ontario Music Educators Association conference. 
This year we will host an virtual reception on Saturday, November 6 at 5:30pm (following the virtual concert). Our new dean, Michael Kim will be in attendance and would love say hello and get to know you.

We will also have a virtual Western Music booth at the conference, hosted by our Student Recruitment Coordinator, Sasha Gorbasew. Please check it out!
Hope to see you there! 
---
Message from Kevin Watson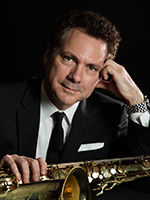 Greetings from the Music Education faculty at Western! I hope that this message finds you able to once again make music with your students. We know how valiantly so many of you are working to adapt your practices in order to provide students with vital music experiences in a time of global pandemic. Here at Western we are thankful for all the support our administration has provided to enable us to return to face-to-face classes and music making. It was so exciting to be able to see that first class of students back in person! Of course we continue to closely follow protocols set out by our local health authorities in order to keep everyone as safe as possible.

Each year we look forward to the annual OMEA conference with great anticipation. The conference provides us with opportunities to interact with outstanding clinicians, learn about some of the latest research happening in our field, and enjoy inspiring performances by students from across the province. I know that this year's conference will provide these same enriching experiences. What we most look forward to though is being able to reconnect with our incredible alumni to hear stories about your professional and personal experiences from the past year. Unfortunately, once again we will not be to gather together in-person this year; I know we are all looking forward to that day (hopefully next year) when we can be together again face to face. Nevertheless, we still want to be able to connect with you as we do each year, so we will be holding our annual Alumni reception virtually once again.

As many of you know, Dr. Betty Anne Younker has completed her term as Dean of the Don Wright Faculty of Music. We are forever indebted to Dr. Younker for her extraordinary leadership and all that she has contributed to our Faculty, contributions that will continue to benefit students for generations to come. We are excited to welcome Dr. Michael Kim as the new Dean of the Don Wright Faculty of Music. Dr. Kim has generously agreed to join us at our virtual reception this year so that all of you may have a chance to meet him and hear his vision for the future of our Faculty.

We hope that you will join us at our virtual Alumni reception where we can catch up, share our stories, and enjoy the familiar sense of community that makes Western's Don Wright Faculty of Music such an extraordinary place. I wish you an enriching conference experience and all the best for the school year.

Sincerely,
Dr. Kevin Watson
Chair, Music Education and Dance
---
Contact Us
Kevin Watson
Chair, Music Education & Dance
519-661-2111 x85896
kwatso54@uwo.ca