Winds, Brass & Percussion Concerto Competition
Winds, Brass & Percussion Concerto Competition

We are delighted to offer an exciting opportunity for Winds, Brass & Percussion students at Western to compete to perform a concerto with the Western University Wind Ensemble or Symphonic Band. All undergraduate, diploma, and masters woodwind, brass, and percussion students who are enrolled in a large ensemble and private lessons at Western are eligible to compete in this competition. Multi-player concerti (duos, trios) are acceptable, but all performers must be current students (ie. with the above large ensemble/lesson eligibilities met).
The Competition is held mid-September with the performance held in the same academic year.
For Rules & Regulations, please contact the Winds, Brass & Percussion division coordinator, Jill Ball or a Winds, Brass & Percussion studio instructor.
---
Winners
2022-23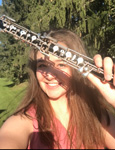 Biz Tucker, oboe
Winner's performance
Feb 10, 2023
Paul Davenport Theatre


2021-22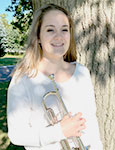 Emily Carmichael, trumpet
Winner's performance
March 25, 2022
Paul Davenport Theatre


2020-21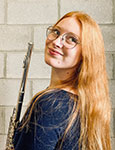 Gillian Derer, flute
Winner's performance
March 26, 2021
Paul Davenport Theatre


2019-20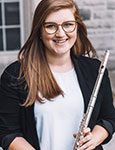 Tracey Kennedy, flute
Winner's performance
February 11, 2020
Paul Davenport Theatre


2018-19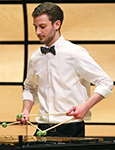 Quincy Doenges, percussion
Winner's performance
February 14, 2019
Paul Davenport Theatre