Professor Robert Toft's recent research activities
Professor Robert Toft's recent research activities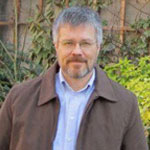 Don Wright Faculty of Music professor, musician and historian Robert Toft has been involved in a number of notable research activities recently.
The Japanese edition of his book, With Passionate Voice: Re-Creative Singing in Sixteenth-Century England and Italy (Oxford University Press, 2014; Dowa Shoin), was released.

Dr. Toft has also been successful in winning another major grant - his second this year. As a Partner Investigator alongside Neal Peres da Costa (Australia), Helen Mitchell (Australia), and Paul McMahon (Australia), and Clive Brown (Austria), he and his colleagues won a $550,000 Australian Research Council Discovery Project grant for The Shock of the Old: Rediscovering the Sounds of bel canto 1700-1900.
---
Related Links
Don Wright Faculty of Music - Music Research and Composition Department