Norma Coates Vox Interview
Norma Coates Vox Interview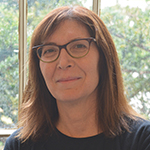 Associate Professor, Norma Coates, was interviewed by Constance Grady for Vox on March 8 for an article titled, "Michael Jackson, R. Kelly, and the dangerous intimacy of fandom."
In the interview, Coates speaks about the emotional investment we feel toward celebrities and pop stars:
"You're really invested in this person, not so much for who they are but what they mean to you," she told Vox over the phone. "Music touches us in so many ways, and for so many people it becomes a lifeline. It's part of who we are, especially at very vulnerable times in our lives."
"You don't have access to who this person is," Coates says. "You have access to the persona and the character that the person plays. We fall in love with that."
Read full article (Vox, Mar. 8, 2019)