Russian Lyric Diction and Romance Intensive

Due to COVID-19, this program will not go ahead in 2021, but we look forward to resuming when it's safe to do so.
A one-week intensive study of Russian Lyric Diction and Romance with renowned pianist and coach, Vera Danchenko -Stern , Western Vocal Coach, Piano and Collaborative Piano Lecturer Marianna Chibotar-Rutkevich, and Western Professor of Voice Patricia Green.
---
Course description
Training includes ten hours of diction study, guided spoken text work, 1.5 hours of lessons, 1.5 hours of coaching, interpretation study, 5 hours of masterclass, and a public concert. Schedule includes rehearsal and practice time. Pianists will receive up to 2 hours private lessons, and will accompany singers in lessons, masterclasses and the final concert.

Repertoire to include opera arias and romances. Each participant will bring one aria and up to two art songs; with musical materials well-prepared. Assistance is offered for choosing repertoire.
Open to Advanced (Graduate, and 4th year performance) singers and pianists
Pianist/Singer duos are welcomed, and must register separately
Singers and pianists from other music schools are invited
Food and lodging is not provided by program, but information is available on the London Tourism website
This is not a credit course
For more information, contact Patricia Green at  mezzo@uwo.ca.
---
Faculty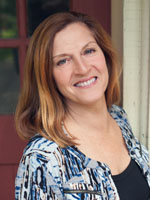 Acclaimed for "singing with a poignancy and molten resonance," Patricia Green's active career includes an international presence in operas, oratorios, recital and chamber music in such illustrious halls as Concertgebouw, Carnegie Hall, Merkin Hall, Glazunov Hall and the Kennedy Centre. Soloist with leading orchestras and organizations l'Orchestre de Radio-France, the Dutch Radio Philharmonic, the National Symphony (DC), the Northern Israel Symphony, the Manitoba Chamber Orchestra, Opera Parallèle, Washington Bach Consort, BluePrint Project San Francisco, Vancouver New Music, the U.S. Memorial Holocaust Museum series, the Paranjoti Chorus, New Music Concerts Toronto, Soundstreams Canada, Bethlehem Bach Society includes work with leading conductors Pierre Boulez, Leonard Slatkin, Nicole Paiement, Peter Eotvos, Pascal Rophé, and Sir David Willcocks.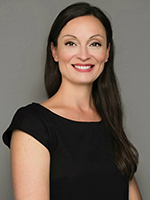 Marianna Chibotar-Rutkevich is an accomplished Concert Pianist, holding a Masters Degree in Piano Performance and Literature and Musicology, and a Post-Masters Degree in Piano Performance and Pedagogy from the State University of Kishinev in Moldova, where she also held studio as an Associate Professor of Piano. She has been privileged to have studied with some of the most internationally renowned piano masters and legendary pedagogues from Russia, the Ukraine, Romania, Germany, Holland, Brazil and Australia.

Having performed internationally playing numerous solo recitals, concertos, and chamber music, Marianna has honed her talents as a pianist and has further developed her special commitment to music. As an accomplished performer she has received many awards and scholarships recognizing her musicality, technical virtuosity, and subtle artistry; and has been praised in newspapers for her unique sound quality. The most noteworthy international competitions and festivals include those held in Prague (Czech Republic), Athens (Greece), Rotterdam (Netherlands), Bucharest (Romania) and Etlingen, (Germany), Moscow (Russia).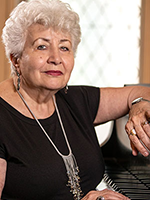 Pianist Vera Danchenko-Stern graduated with honors from Moscow's prestigious Gnessin Institute of Music in piano, solo performance, chamber music, vocal, and instrumental accompaniment.
Immigrating to Canada in 1979, she joined the faculty of the Royal Conservatory of Music in Toronto, still continuing her pianist's career. She then moved to Washington, D.C. in 1990.
Her concert appearances include accompanying world-renowned artists, such as violinists Martin Beaver, Ilya Kaler, violist Rivka Golani, sopranos Carmen Balthrop, Jennifer Casey-Cabot, mezzo-sopranos Susana Poretsky, Audrey Babcock, baritone Sergei Leiferkus and bass Nikita Storojev, to name only a few. A most significant and enjoyable artistic collaboration was to share the stage with her brother, world-famous violinist Victor Danchenko.
Ms. Danchenko-Stern served as the teacher of "Russian lyrics and diction" class at the Catholic University in Washington, D.C. from 1992 till 2002.  From 1990-2019, she was the revered teacher of the "Singing in Russian" class at the Peabody Institute.
---
Visiting London
Located in the centre of southwestern Ontario, London is approximately two hours driving distance from Toronto and Detroit. The London International Airport offers direct flights to Toronto, Newark, Chicago, Ottawa and Calgary, as well as many other connections to several Canadian destinations.
Maps and Directions to Western University
from London International Airport
Accommodation and food are the responsibility of the participants. Various places to stay on and off campus are available at a reasonable cost. For more information visit the  London Tourism website.
Parking information can be found on the Parking Services website.
---
Contact Us
Need more information about the Russian Lyric Diction and Romance Intensive? We're here to help!
Patricia Green
mezzo@uwo.ca