Don Wright Faculty of Music mourns the loss of Rick Semmens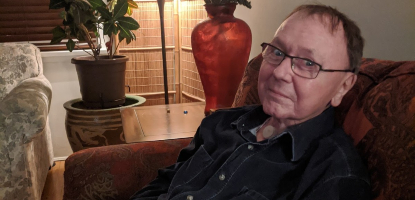 It is with deep sadness and regret that we share the passing of Dr. Rick Semmens, Professor Emeritus of Musicology.

Dr. Semmens' distinguished legacy of 37 years at the Don Wright Faculty of Music was truly epic, inspired, and deeply admired by his colleagues and students. From producing an intellectually fascinating array of scholarly articles and books, to inspiring his students and colleagues in the Early Music Studio and classroom with his deep and vast knowledge of musical practice and tradition, his encyclopedic knowledge of music was matched by exceptionally empathetic collaborative interactions with his colleagues, and a deep love for our community and students.

Through his thousands of hours of service to our community, Dr. Semmens tirelessly contributed his time, his brilliant knowledge and intellect, and his warm heart to making the Don Wright Faculty of Music and Western University a better place for all of us. Dr. Emily Ansari related that one of Dr. Semmens' colleagues, Sandra Mangsen, referred to Dr. Semmens as a "universal donor" who was always willing to help his colleagues and students out in many ways.

We will share more details as they become available. In the meanwhile, please join Dean Michael Kim and the entire Don Wright Faculty of Music community in warmly celebrating Dr. Semmens' life and indelible legacy at Western and offering our deepest and most sincere condolences and regrets to Dr. Semmens' extended family, friends, and colleagues.
Photo of Rick Semmens provided by his family