Pianist Kyung Kim joins Western's Music Performance Studies Department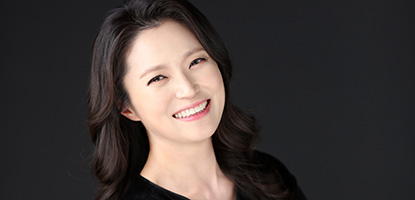 The Don Wright Faculty of Music is pleased to announce the appointment of Associate Professor Kyung Kim, piano. As a faculty member in the Music Performance Studies department at Western University, Dr. Kim's teaching responsibilities will include studio teaching, and coaching chamber music and piano ensemble.
Kim completed her DMA, Piano Performance (with a minor in music theory) at the University of Wisconsin at Madison; Master of Music, Piano Performance at Austin Peay State University; and Bachelor of Music, Piano Performance at Seoul National University, South Korea.
"I am very excited and honoured to join the distinguished music faculty at the Don Wright Faculty of Music," said Kim.
"When I started my first position at Lawrence University, a good friend of mine who was raised and educated in London always spoke so highly of her time there - of its kind people, a high level of cultural and educational sophistication, and enduring support and love for the arts. My interactions with the Western community from day one have been nothing but positive and collaborative, confirming that impression. My heartfelt appreciation to all of you, and my students and I are thrilled to be joining the Western University community as new Mustangs."
Kim is currently Chair of the Keyboard Division and Associate Professor of Piano at the University of Minnesota, where she teaches undergraduate and graduate piano performance majors, coaches chamber music, and serves as Coordinator of the Class Piano program, supervising graduate TA's for class piano and applied lessons.
Kim also advises DMA and Master's students, and is Founder and Director of the Minnesota International Piano Camp, University of Minnesota. Her students have won top prizes at the Canadian Music Competitions (national finals), MTNA Competitions (nationally, state, and division). They have also won international competitions including the Grand Prize Virtuoso (London, UK), Enkor, Vivo, and the Crescendo International Competitions, earning performances in venues such as Carnegie Hall and Royal Albert Hall.
Kim has served as an adjudicator for a variety of arts festivals and competitions, and conducted masterclasses throughout Canada, the U.S., China, and South Korea. As a performer she has performed in solo and chamber music settings nationally and internationally
Please join us in welcoming Kyung Kim to Western, whose appointment begins on August 1.