Watch online: Leslie Kinton performs Beethoven piano sonatas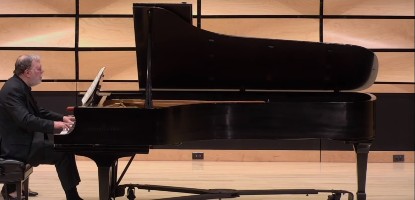 April 3, 2020 would have marked the final concert in our annual community Fridays @ 12:30 concert series, and we know many of our community members would have joined us in person to celebrate this annual milestone.
Instead, we are pleased to share this recording from our February 7, 2020 concert featuring piano faculty member Leslie Kinton performing three Beethoven piano sonatas. We hope you enjoy! 
Download concert program (PDF)
Thank you for attending our concerts this year, in particular for supporting our students. Our community continues to be strengthened by your support and we look forward to bringing you live music once again.
Related links
Learn more about the Fridays @ 12:30 concert series at the Don Wright Faculty of Music
COVID-19 updates at the Don Wright Faculty of Music
COVID-19 updates from Western University