Congratulations to the 2020 Music Graduates!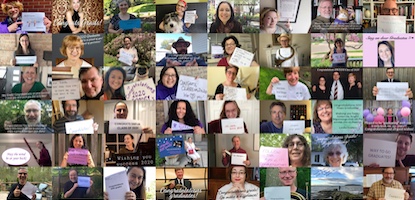 June 15, 2020
Congratulations, Music 2020 Grads! On behalf of the entire Don Wright Faculty of Music community, we are excited to celebrate with you today – the day that would have been your scheduled convocation ceremony in Alumni Hall. We are looking forward to celebrating your convocation with you in person when it is safe to do so. 
In the meantime, we're sharing a personal video to express how proud we are of you and your incredible accomplishments at Western. 
View video (via YouTube 5:30 min)
Your graduation marks an accomplishment that you own–in every sense of the word–and yet also share with your family and friends who have supported you along the way, and faculty and staff who have witnessed your growth as a creative scholar. Congratulations again to the Music class of 2020!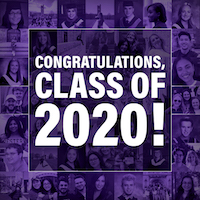 Visit Western's central Class of 2020 graduate celebration page