London Music Scholarship Foundation Competition Winners 2019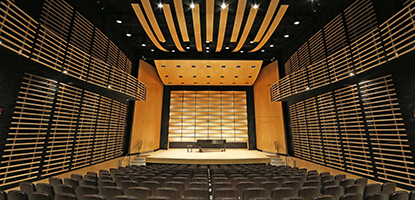 Congratulations to the winners of the 2019 London Music Scholarship Foundation competition, which was held on Saturday, March 2, 2019 before a panel of external jurors.
From all the students who performed on Saturday afternoon, seven were selected to advance to the prize round. In alphabetical order those were:
Michal Aloni, mezzo soprano
Quincy Doenges, vibraphone
Leonardi Joewono, piano
John Johnston, baritone,
Sean Kao, piano
Darren Mak, violin
Christian Wrona, viola
Three winners were selected after the evening session by the same panel of judges.
WINNERS:
1st place: Leonardi Joewono, piano
2nd place: Michal Aloni, mezzo soprano
3rd place: Christian Wrona, viola
Many thanks to the judges: Russell Braun (Voice), Jane Maness (Winds, Brass, and Percussion), Michael Berkovsky (Piano), and Helmut Lipsky (Strings).
Thank you to all participants, their collaborative pianists for their commitment, and all the staff and faculty who supported this event. Our judges commented that all of our contestants displayed a very high calibre of performance and artistry.
Related links
London Music Scholarship Foundation competition

LMSF Guest Judges biographies (PDF)