Western Music celebrates the JUNOS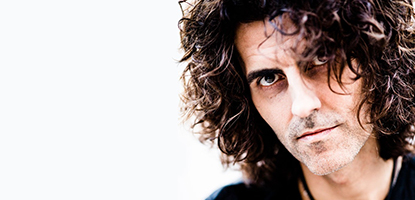 As members of London's rich musical community, the Don Wright Faculty of Music at Western University has much to celebrate and enjoy as part of the 2019 JUNO Awards. The 2019 JUNO Awards take place at Budweiser Gardens on March 17, and our city will also celebrate all week during JUNO Week (March 11 – 17).
We have a number of exciting opportunities on campus to enjoy, and several special faculty, alumni and student events to consider. 
Here are a few event highlights with Don Wright Faculty of Music connections:
FEATURED ARTIST: Friday, March 15 – Stephan Moccio, BMusA'94 – von Kuster Hall. Concert: 12:30 pm, Masterclass/Q&A/Workshop: 2:30 – 4 pm. Please join us! The concert – which will also be livestreamed - will feature his own solo piano music. The interactive workshop, along with his manager, James Porter (BA'86) will cover topics such as composing, songwriting, recording, producing, performing, working with James, as his manager - and being an artist in the 21st century. Stephan also performs at Aeolian Hall "Moccio and Friends" as a featured JUNOFest event.

Thursday, March 14 – Brought to you by the JUNO Host Committee and the London Economic Development Corporation and emceed by faculty member Jay Hodgson, the JUNO's Music & Video Game Collision Conference will take place at the Double Tree by Hilton Ballroom (300 King Street) on 10am-2.30pm. With keynotes from recent MA in Pop Music & Culture grad Dan Turcotte, now head of commercial affairs at Monstercat (Marshmello, Rocket League, etc.), and BA in Pop grad Matt Shelvock who also graduated from Western with a MA in Popular Music and Culture (2012), and PhD in Musicology (2017), now head of business affairs at bitbird/heroic (san holo, DroeLoe, etc.), the event will feature talks from game developers, gamers, composers, producers, musicians and fans to discuss the complex and  layered world of gaming and music, and most importantly how one is essential to the other's continued success.  There will also be a networking lunch, during which new games by students in Fanshawe's Gaming Design program will be unveiled and available for play testing.
> Learn more (article via Western News): https://news.westernu.ca/2019/03/playing-games-future-music/
Saturday, March 16 – JUNOFest Classical – 1 – 3 pm, Aeolian Hall. Current student Christian Wrona, viola, shares the stage with the JUNO-nominated ensemble Gryphon Trio as part of JUNOFest Classical. Also, JUNO-nominated soprano, Miriam Khalil, will perform at the event. Khalil's nominated album "Ayre: Live" was produced by Joel Ivany, BMusA'04, founder and artistic director of the award-winning, critically lauded Against the Grain Theatre in Toronto.
> Event info: https://aeolianhall.ca/events/junofest-classical/   
> Learn more (article via Western News) https://news.westernu.ca/2019/03/absence-tugs-viola-heart-strings/
Friday, March 15 and Saturday, March 16 - More JUNOFest performers include: Genevieve Fisher, BA'14 (Popular Music Studies and First Nations Studies) – Friday, March 15 @ Bull & Barrel 10:30 pm; http://www.genevievefisher.ca/ Marianna (Anna) Grigg, BMus'18 (cello) is performing with Marty Kolls, BMusA'00, Art Dip'00 (Voice) @ Aeolian Hall Saturday March 16, 9 pm; Julia Haggarty, BMus'12 (Voice), ArtDip'13 – Saturday, March 16 @ Bull and Barrel @ 9:30 pm  http://juliahaggarty.com/; and POESY (Sarah Botelho, BA'16 (English)) – band incl. Music grads Joshua Try, BA'15 (Popular Music Studies and Sociology) and Will O'Donnell, BA'13 (Music and Popular Music Studies) Saturday, March 16 @ 11 pm, Fitzray's Restaurant & Lounge https://www.poesyofficial.com/
Sunday, March 17 – 8 pm The JUNOS Awards! Loud Luxury, the Canadian dance/electronic duo born out of a friendship forged at Western, will not only be headlining the show, they've also been nominated for four major awards at the event. The duo features Joe De Pace, BA'14 (Popular Music Studies) and Andrew Fedyk, BA'15 (Political Science).
> Learn more (article via Western News): https://news.westernu.ca/2019/01/loud-luxury-scores-four-juno-nominations/
More JUNO-related connections and special events:
WATCH: CBC Music TV special "London Calling" airing nationally on CBC Sunday, March 17 at 5pm ET – look for many Western connections (including Moccio, Adrianne Pieczonka, Loud Luxury and more), and hopefully some footage taken in our own halls and classrooms! Set your PVR, or watch via CBC Gem starting Monday, March 11.
> Preview and clips available here: https://www.cbc.ca/music/junos/features/the-secret-musical-history-of-london-ont-1.5043692
JUNOS Wikipedia Edit-a-thon (via Western Libraries) - Curious about Wikipedia, Wikimedia Commons, and Wikidata? Want to help put Canadian music on the map? Drop in to the Junos edit-a-thon, where participants will work on ensuring the 2019 Juno nominees are represented on Wikidata, Wikimedia Commons, and Wikipedia. The D.B. Weldon Library Atrium, Tuesday, March 12, 11 a.m.-1:30 p.m. All skill levels welcome. Can't bring your own device? Western Libraries will have laptops available.
> Learn more: https://en.wikipedia.org/wiki/Wikipedia:Meetup/JUNOAwards2019
Toronto-based Bekah Simms' composition: Granitic which in addition to winning the 2017 Toronto Emerging Composer Award received a JUNO nomination for Classical Composition of the Year. PhD candidate Andrew Noseworthy played electric guitar on the recording and former MMus student Pratik Gandhi was the conductor of the ensemble for the recording.
Western has a long history with the JUNO Awards. Visit Western's page listing nominations and wins over the past several decades: http://www.alumni.westernu.ca/news/westerns-juno-connections.html
Please let us know if we have missed any special connections or events and we will add to our ongoing news and social media coverage. Email to musicweb@uwo.ca
Happy JUNOS Week, everyone!