Sophie Roland joining Western University Teaching Fellows Program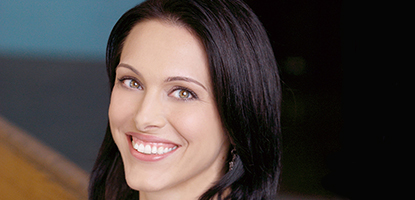 Professor Sophie Louise Roland, Chair, Music Performance Studies, at the Don Wright Faculty of Music is one of five new Teaching Fellows who will be joining the Western University Teaching Fellows Program starting May 1, 2018. These outstanding faculty members will provide educational leadership in their respective Faculties and the wider campus community. Each of the Fellows will develop, implement, and assess the impact of a teaching innovation, while also supporting educational excellence within their own Faculties by providing instructional development opportunities for their colleagues.
Sophie Roland (Don Wright Faculty of Music) will enhance the way in which experiential learning is delivered in the International Summer Operatic Program, Accademia Europea dell'Opera, to match 21st century professional qualifications demand. She will (1) expand pre-departure, re-entry, and professional development modules and (2) assess the impact of the program on participants' learning and professional skills development.
Related links
Announcing our Five New Teaching Fellows
(Western Teaching Support Centre)
Teaching Fellows promote new thinking
(Western News - Apr. 12, 2018)
Biography – Sophie Roland Associate Professor, Music Performance
Learn more about Accademia Europea dell'Opera