FIMULAW 2018: Fostering interdisciplinary innovation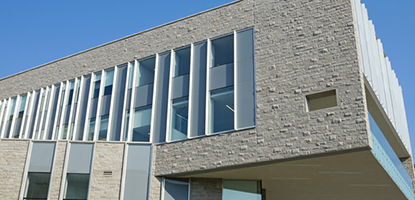 On Friday, April 13, 2018, graduate students and faculty members from Information and Media Studies (FIMS), Music, and Law came together for the second-annual FIMULAW Graduate Interdisciplinary Research Day.
"Interdisciplinary research is the future of knowledge production and creation," says Kelly Bylica, PhD student (Music Education) and one of FIMULAW's organizers. "We are not going to solve any issues thinking about research in a siloed way."
The event provided graduate students and faculty members an opportunity to present new ideas and engage in a transparent and open dialogue with researchers from other faculties.
(Research Western, May 1, 2018)
Related Links
Don Wright Faculty of Music - Research
Don Wright Faculty of Music - Graduate Studies