Victoria Boerner - highly commended student - Undergraduate Awards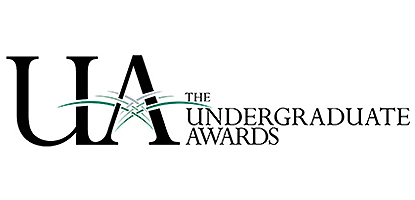 Recent Don Wright Faculty of Music graduate, Victoria Boerner, BMus'18 (Music History), has been recognized as a Highly Commended student at this year's Undergraduate Awards.
Boerner's paper: "Replacement of the Recorder by the Transverse Flute During the Baroque and Classical Periods," was written for Dr. Kate Helsen's Music History c. 1600-1800 class while she was a student. It was one of 23 papers written by Western University students ranked as Highly Commended, in the 2018 Undergraduate Awards competition.
The Undergraduate Awards is a global competition that recognizes the world's brightest undergraduate students through an anonymous international evaluation of their coursework. In 2018, the program received 4,887 submissions from 333 universities in 46 countries around the world. Western ranked first in North America for highly commended papers, or top 10 per cent in their disciplines, and third in the world behind only Trinity College Dublin and Nanyang Technological University.
Boerner – along with all other honourees – were invited to attend the Global Undergraduate Summit, in Dublin, Ireland, November 12-14, 2018.
Read Full Article (Western News, Sept 21, 2018)
Related links
Replacement of the Recorder by the Transverse Flute During the Baroque and Classical Periods – Scholarship@Western
The Undergraduate Awards - 2018 Highly Commended
Don Wright Faculty of Music - Music Research and Composition