Music grad Erik Mandawe named as London's first Artist in Residence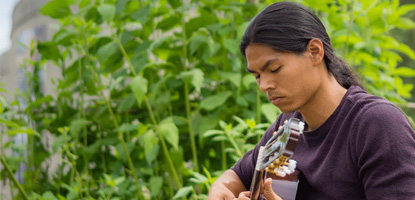 Erik Mandawe, like the music he creates, is an ever-shifting landscape. He studied anthropology in Siberia and Toronto, graduated with a music degree from Western and is currently enrolled in the Schulich School of Medicine & Dentistry en route to a career in medicine.
And now, Mandawe, BA'17 (Music), has been named by the London Arts Council (LAC) as its first Artist in Residence.
Read Full Article (Western News, August 1, 2017)
Related Links