MayDay Group Colloquium 30
June 6 - 9, 2018
The internationally regarded Mayday Group hosted its 30th Anniversary Colloquium at Western. The conference focused on the theme of curriculum in music education, exploring Mayday Action Ideal VII, addressing "effort towards understanding the context of music curriculum and education [that] must serve as a common starting point for nurturing robust communities of music educators and learners."
Coordinator: Patrick Schmidt
Keynote Speaker Dr. Henry Giroux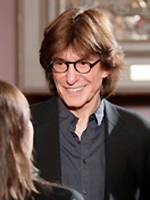 In conjunction with the Progressive Methods in Popular Music Education symposium, we were honoured to have Dr. Henry Giroux, renowned educator, critical theorist and critical pedagogue, as the keynote speaker. Dr. Giroux currently holds the McMaster University Chair for Scholarship in the Public Interest in the English and Cultural Studies Department.
---
SPECIAL ISSUE
A special issue of Action, Criticism, and Theory for Music Education related to the Mayday 30 Colloquium will be published in early 2019.
This special colloquium issue will feature Henry Giroux's keynote speech as the lead article. For more information, visit http://act.maydaygroup.org/