Shelley Heron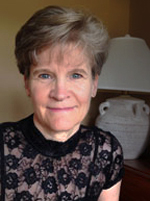 Lecturer
Oboe
Office: MB 219
Phone: (519) 661-2111 x85844
Email: sheron2@uwo.ca
Shelley Heron brings a wealth of experience to Western University's Faculty of Music. During her almost three decades as a member of the Detroit Symphony Orchestra's oboe section, Shelley was fortunate to work alongside, and learn from, top orchestral musicians, international soloists and preeminent conductors. With a thorough knowledge of performance practice, she designed an effective and successful, systematic approach for audition preparation. Shelley participated in more than forty recordings with the DSO and the Detroit Chamber Winds and Strings on the Chandos, Naxos and DSO Live labels and has toured the United States, Europe and Japan on numerous occasions.

Shelley developed and continues to teach a method of reed making now practiced by many oboists. She enjoys repairing oboes and English horns and has acquired the knowledge and precision machinery necessary to grind gouger blades and set-up oboe/English horn gouging machines.

Shelley has extensive experience working with students of all ages and abilities in private lessons, master classes and sectionals. She has conducted classes at The Glenn Gould School of Music, Interlochen Arts Camp, Western Michigan University, Michigan State University, University of Michigan, Detroit Symphony Civic Youth Ensembles and the Banff International Festival of Youth Orchestras and Wind Ensembles.

In addition, Shelley co-founded and organized AVANTI Summer MusicFest, a week-long workshop for Metro Detroit students (13-18 yrs old) coached by Detroit Symphony musicians. For more than a decade she also collaborated with Sarnia high school music teachers resulting in over 400 students attending summer music camp.

Shelley's formative oboe teachers are Richard Killmer (Eastman School of Music) John Mack (Cleveland Orchestra) and Jonathan Dlouhy (Atlanta Symphony Orchestra.) Shelley received a Bachelor of Music in Performance degree from the University of Toronto and Master of Music from Western University.
For more information, see: http://shelleyheron.ca/