James Westman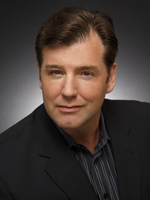 Lecturer
Voice
Office: MB 317
Phone: (519) 661-2111 x82043
Email: jwestma7@uwo.ca
 

 

"Baritone James Westman's passionate performance as Germont showed wide dramatic range and superb vocal control. His keen sense of theatric expression kept the audience riveted to his every utterance."
– Opera News, Robert Coleman, 2014

"As Rigoletto, James Westman kept us enthralled throughout the performance by the power of his acting as his character was experiencing rage, need for revenge, and ultimately a crushing defeat and unbearable pain."
– Arts Alive San Antonio, Jasmine Wellinghoff, May 8 2022
Canadian baritone James Westman has appeared in many of the world's leading opera, recital and concert halls. Westman's versatility and artistic sensibility has earned him the highest praise from audiences and critics of grand opera, oratorio, art song, baroque, chamber and modern classical music.
He has premiered many new operas: Richard Danielpour's Margaret Garner, Kevin Puts' Silent Night, André Previn's A Streetcar Named Desire, Neil Weisensel's Riel: Heart of the North and the title role of Bramwell Tovey's The Inventor. His career has encompassed over 4 decades of international professional singing over 100 roles on the opera stage, and over 40 oratorios/symphonic works.
His signature role, Germont in Verdi's La Traviata has been heard in over 200 performances with major companies including San Francisco Opera, Canadian Opera Company, Houston Grand Opera, Opera Bordeaux, Florida Grand Opera, Cologne Opera, Chicago Lyric Opera, L.A. Opera, Vancouver Opera, Vienna State Opera, Graz Opera, Santa Fe Opera, Opera Montreal, and the English National Opera. 
Mr. Westman enjoys the dynamic intimacy of art song recitals. He has performed recitals in many leading predominant recital halls: Wigmore, Carnegie, Musikverein, Roy Thompson, Morgan Library, Koerner Hall, Matsumoto, Snape Maltings, NAC, Royal Albert, Queen Elizabeth, Rudolfinum, Bastille, Kammermusiksaal, St. David, Sheldonian, Herbts, Alice Tully, Avery Fisher, and Palacio de Bellas Artes. He has collaborated with many great pianists such as Martin Kats, Malcolm Martineau, Warren Jones, John Churchwell, Graham Johnson, Craig Ruttenberg, Simon Lepper, John Greer, Brian Zeger, Pierre Valet, Jeewon Park and William Aide. Composers that have composed art songs specifically for Mr. Westman are John Greer, John Hawkins, John Beckwith, Derek Holeman, Srul Irving Glick, Bramwell Tovey, Larisa Kuzmenko, Gary Kulesha, Robert Aitken, André Previn, and Scott Tresham.
Formerly a successful boy treble, Mr. Westman was a member of the American Boys Choir, the Paris Boys Choir and the Vienna Boys Choir. He was the first boy to perform and record the fourth movement of Mahler's Symphony No. 4, (Child's View of Heaven) and toured this work with the Boston Philharmonic Orchestra in Austria, Poland, Czechoslovakia, East and West Germany and Russia. He had the great opportunity to perform Mahler's Fourth Symphony with the great Leonard Bernstein at age 12.
Mr. Westman placed first in all international competitions in which he has participated, including 'Concert of the Nation' /Mexico (1983), San Francisco Opera 'Merola Competition' (1998), the 'George London Competition' (1997), the D'angelo Competition (1997), the 'Jeunes Ambassadeurs Lyrique' (1996), and the 'Licia Albanese-Puccini Foundation' (1999). 'Marylin Horne Foundation Award' (1999). In June of 1999 he was a finalist and the audience favorite award winner at the Cardiff Singer of the World Competition.
In recent years Mr. Westman has garnished praise for his vocal training of professional young opera singers in ensembles and Universities/Conservatory programs throughout the world, including the University of Toronto, Laurier, UBC, Ottawa University, Carleton, Manitoba University, York University, University of Buffalo, Penn State, Michigan State University, South Louisiana University, San Francisco Conservatory, Beijing Conservatory, Santa Fe Opera, Pittsburg Opera, St Louis Opera, Utah Opera, Calgary Opera, Ottawa Lyra, Montreal Opera and Stanford University.
Recent seasons included the Canadian Premiere of Lt. Gordon in Kevin Puts' Silent Night with the Calgary Opera; New York Philharmonic, Handel's Messiah; New York Philharmonic, Orff's Carmina Burana; Pacific Opera Victoria, Enrico in Donizetti's Lucia di Lammermoor; Opera Lyra Ottawa, Count Almaviva in Mozart's Le nozze di Figaro; Canadian Opera Company, Germont in Verdi's La Traviata; Quebec Opera, Scarpia in Puccini's Tosca; Vancouver Symphony Orchestra, Rimsky Korsakov's Mozart and Salieri; National Arts Orchestra, Brahms's Requiem with the new chief conductor Alexander Shelley. In 2017, Mr Westman performed and recorded the role of Sir John A. Macdonald in Harry Somers' Louis Riel with the Canadian Opera Company - a co-production/recording with NAC Orchestra celebrating 150 years of Canadian history. James sang the Doctor In Barber's Vanessa in Ireland's Wexford Opera Festival and sang the role of Enrico in Lucia for Utah Opera. He made his Rigoletto debut in 2018 with Montreal Opera and his Nabucco debut with Quebec Opera, May of 2019. He recently performed La Traviata with Manitoba, Victoria, Edmonton and Montréal opera companies in a joint production. Rigoletto performances in Edmonton, San Antonio, Dallas and Spain.
Westman has recorded with Decca, BBC, CBC, Naxos, Opera Rara and Centre Disc. His recordings have been nominated for four Junos and two Grammys. James Westman hosts This is My Music on CBC Radio 2 and is a past contributor to CBC's Saturday Afternoon at the Opera.
In just a few years of academic teaching at Western, many of Prof. Westman's students have gone on to prestigious opera programs, graduate programs and professional careers throughout the world. James Westman is accepting new students. Please contact Prof. Westman if you wish to be part of his thriving studio at Western University.
"Internationally acclaimed Canadian baritone James Westman acts as impressively as he sings, stealing the show."
– Financial Times, London, England, 2013

"In the title role of Rigoletto, James Westman impressed with a flinty, menacing baritone that could turn tender or pathetic on a dime."
– Opera Canada, 2018

"Nabucco – the technique is confidently unfaltering, with highs of an impressive ease, a creamy legato and a stamp of a beautiful roundness."
– Backtrack, 2019