North American Saxophone Alliance Conference at Western February 22-24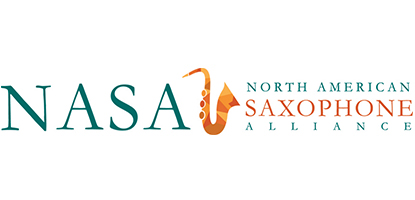 The Don Wright Faculty of Music at Western University will host the North American Saxophone Alliance (NASA) - 2019 Region 10 Conference, February 22-24, 2019. Hosted by Assistant Professor (saxophone) Bobbi Thompson, the weekend will celebrate the numerous artistic contributions and successes of Canadian saxophonists from the provinces of Ontario, Quebec, New Brunswick, Nova Scotia, Prince Edward Island, and Newfoundland and Labrador.
The conference will feature workshops, masterclasses and presentations and evening concerts with featured artists: Andrew Bishop, Joseph Lulloff, Yu-Lien The, as well as some well known local artists.
Visit the NASA Region 10 Conference webpage for detailed conference and concert information.
About NASA
The North American Saxophone Alliance is a Non-profit organization comprised of performers, teachers, students, scholars, and enthusiasts of the saxophone.
The mission of the Alliance is to provide resources for saxophonists at all levels of skill, of all ages and backgrounds, and of varied musical styles by disseminating information about saxophone performance and pedagogy, by providing opportunities for music making, by fostering and facilitating the creation of new repertoire, by providing a communication network, and by promoting the musical activities of its members.
Related links
North American Saxophone Alliance - 2019 Region 10 Conference
NASA — Region 10 Conference Schedule (PDF)