Norma Coates lectures at Rock & Roll Hall of Fame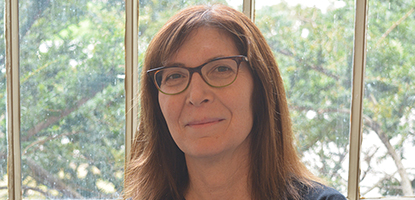 Faculty member Dr. Norma Coates has been invited to speak at the Rock & Roll Hall of Fame in Cleveland, Ohio as part of its special exhibit "Stay Tuned: Rock on TV".
Dr. Coates will lecture fans on November 14, 2018 about American network television's first prime-time rock and roll shows: Shindig! and Hullabaloo, both of which are featured inside the museum's newest special exhibit. Coates will also give a special preview discussion earlier in the day. The Rock & Roll Hall of Fame's mission is to engage, teach and inspire through the power of rock & roll.
Norma Coates is an Associate Professor who holds a joint appointment at the Don Wright Faculty of Music and the Faculty of Information and Media Studies at Western University.
To learn more about these events, visit the related links below.
Related Links
Norma Coates - biography

Don Wright Faculty of Music - Popular Music Studies