Roots of Resilience



In December 2020, local Indigenous artist Hawlii Pichette was commissioned to create a painting to commemorate our collective experiences as a Music faculty persevering in the time of COVID-19. Throughout January and February 2021, all students, faculty and staff at the Don Wright Faculty of Music were invited to offer the artist their perspective and experiences from the past year, as we continued making music despite the challenges of COVID-19 precautions.
Roots of Resilience
Artist: Hawlii Pichette
March 2021, Acrylic on canvas, 5' x 6'
This painting was commissioned to commemorate the impact COVID-19 had on students' experiences and the commitment of Western Music to continue to make music. This commission was made possible through support of the Don Wright Faculty of Music Undergraduate Gift Fund.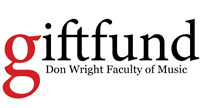 Due to capacity and other COVID-19 shutdown-related restrictions in place during April 2021, the painting will be hung in the Music Building lobby as soon as it is safe to do so, likely May 2021.
---
Artist's Statement - April 2021
I was absolutely honoured to be asked to create a painting to commemorate the spirit of perseverance and dedication at the Don Wright Faculty of Music, as they continued to make music through the COVID-19 pandemic. In interviews with students, I gathered their thoughts and feelings around their experiences in continuing to pursue their passion for music during these unprecedented times.
One thing stood out to me: their commitment and resilience in the face of ever-changing rules and protocols that vastly impacted how they studied. Students expressed to me how they felt like they were waiting patiently for the opportunity to play live music once again. They spoke about how they missed the energy of the droves of bright minds who once crowded the halls and crossing walks of the campus. One student made the statement of how much she missed standing on the once bustling street corner on campus, waiting for the traffic light to change as she walked to her classes. In that moment, I knew what direction I wanted to go with this piece.
The variety of musicians being nurtured at Western is vast and I chose to use a blank music sheet as a prominent element in the painting. I felt that it truly encompassed the broad, talented student body. The plants and flowers growing out of the three circular 'lights' represent all of the students and their collective passion for growth and knowledge that helped them hold on and press forward throughout this past year.
The students truly are the roots of resilience.
Hawlii Pichette
About the Artist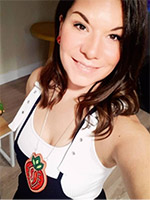 Hawlii Pichette (also known as Urban Iskwew) is a Mushkego Cree (Treaty 9) urban mixed-blood iskwew artist and illustrator who currently resides in London, Ontario. Her work is deeply influenced by her culture, and reflects the powerful interconnections of the natural world. Her practice includes painting, murals, digital artwork, and both traditional and contemporary forms of beadwork. She graduated from Fanshawe College's advanced Fine Art program with Honors in 2017, receiving the Satellite Award exhibition. Upon graduating Hawlii completed a one-year residency in the Emerging Artists Studio Program at The Centre for Creativity (TAP) in London, Ontario, where she had her first solo show 'Sign Languages' in April 2018. More recently, she was one of three female artists selected to create a mural in downtown London's prominent Market Lane. She is also known for a series of Indigenous coloring pages that she illustrates and shares regularly on her website.
---
Land Acknowledgement
We acknowledge that Western University is located on the traditional lands of the Anishinaabek, Haudenosaunee, Lūnaapéewak and Attawandaron peoples, on lands connected with the London Township and Sombra Treaties of 1796 and the Dish with One Spoon Covenant Wampum. This land continues to be home to diverse Indigenous peoples (e.g. First Nations, Métis and Inuit) whom we recognize as contemporary stewards of the land and vital contributors of our society. Learn more