Recent PhD graduate Kelly Bylica earns Outstanding Dissertation Award from Council for Research in Music Education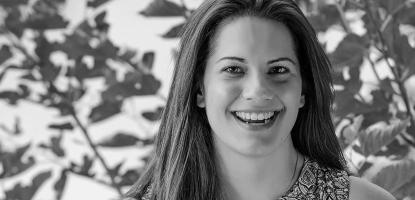 Congratulations to PhD (Music Education) graduate Kelly Bylica who has recently been awarded the dissertation of the year award by the Council for Research in Music Education. The Outstanding Dissertation Award, sponsored by the Council for Research in Music Education, recognizes excellence in research by doctoral students.
This is an annual award, but due to COVID-19, the 2020 and 2021 recipients were announced together in late October 2022. Bylica, who is now an assistant professor at Boston University, earned the 2020 award with her dissertation entitled "Critical Border Crossing: Exploring Positionalities Through Soundscape Composition and Critical Reflection."
Her teaching and research is primarily grounded in facilitating experiences that encourage music educators and students to challenge taken-for-granted practices and develop critically artistic dispositions through their musical engagements. More broadly, she is interested in critical approaches to curriculum and policy, reflective and reflexive practices, and music teacher education. As a former middle school music educator, she is particularly interested in the role these ideas play in the musical lives of young adolescents.
Related links
Graduate Studies in Music at Western