Message from Dean Michael Kim in celebration of Black History Month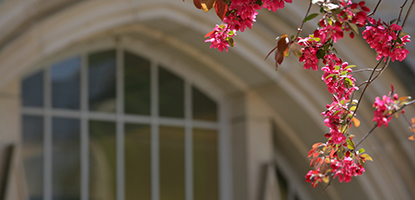 As Black History Month begins here at Western, I invite all members of our community to recognize and celebrate the incredible accomplishments and contributions from the many talented Black scholars and musical artists who call Canada home. We will continue to detail these events and opportunities on our website and social media throughout February.

The rich legacy and the diversity of Black musical culture, talent, and contributions are simply staggering. Jazz, blues, funk, gospel, spiritual, ragtime, rock and roll, hip-hop, and many others – virtually every important North American musical genre found its musical language, inspiration, and birthplace in Black culture. And the sheer beauty and genius of Black musical talent, artistry, and creativity has inspired countless artists and audiences.
Legendary Canadian jazz pianist Oscar Peterson, who received an honourary degree from Western in 1999, eloquently stated: "The music field was the first to break down racial barriers, because in order to play together, you have to love the people you are playing with, and if you have any racial inhibitions, you wouldn't be able to do that."

I am looking forward to providing more opportunities and avenues for our community to enrich their awareness and understanding of Black history, culture, and contributions. Please take a few moments to submit your own recommendations on future ways we can celebrate Black excellence and accomplishment here.

Let us all celebrate and acknowledge how Black excellence, artistry, and creativity has helped to build and shape the many beautiful musical experiences and privileges we enjoy today.
With my very best wishes,

Michael Kim, D.M.A.
Dean and Professor
Don Wright Faculty of Music, Western University
---
Related links
Music by Black Artists - Research Guides at Western University (via Western Libraries - Music Library)
Equity, Diversity, Inclusion and Decolonization Task Force (Don Wright Faculty of Music)
Black History Month Speaker Series and other initiatives (via President's Office - Western University)