Don Wright Faculty of Music mourns the loss of Alan Heard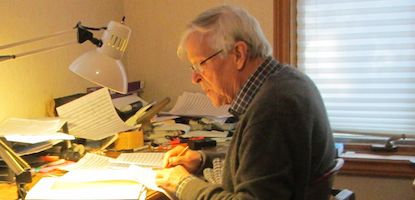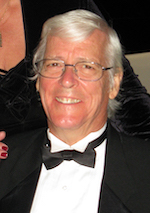 It is with deep sadness and regret we share the news of Professor Emeritus Alan Heard's passing on July 24.
After teaching posts at McGill University and Kirkland College, NY, Dr. Heard joined the faculty at Western University in 1976 as Professor of Theory and Composition, also serving as Chair of the Department of Theory and Composition.
Dr. Heard is remembered fondly by colleagues as a superb composer and intellect – kind, socially compassionate, and wholly dedicated to the Western community. His boldly imaginative compositions, marked by a fastidious attention to craft and detail, were performed and admired by many distinguished musicians.
Learn more about Dr. Heard's life and legacy in his obituary (via The London Free Press, July 29, 2022)
Please join us in celebrating Dr. Heard's many distinguished achievements and contributions to Western and the Don Wright Faculty of Music and offering our deepest condolences to Dr. Heard's family.
Photos provided by Dr. Heard's family