Alumna Genevieve Fisher named among 2019 20 Under 40 Award recipients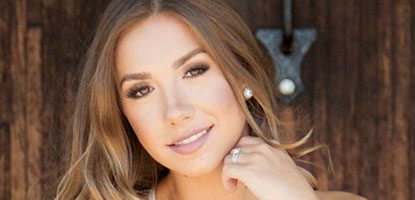 The Western community was well-represented among the city's outstanding young professionals as 15 alumni or faculty members were named among the 2019 20 Under 40 Award, London Inc. recently announced.
Among the recipients was Genevieve Fisher, BA'14 (Popular Music Studies and First Nations Studies), artist and owner, Genevieve Fisher Music.
Recipients of the honour are under 40 years of age and have demonstrated excellence in business, judgement, leadership and community contribution. Each recipient will be profiled in the special edition 20 Under 40 magazine distributed with the November issue of London Inc.
Read full article
(via Western News, Oct. 7, 2019)
Related Links
London Inc. - 2019 20 Under 40 Recipients