Alumna Andrea Kalyn named as New England Conservatory President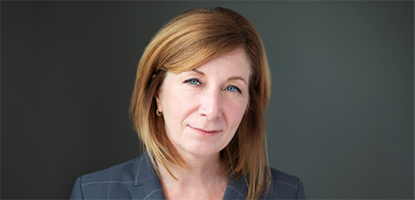 In August, alumna Andrea Kalyn, BMus'87 (Music History), MA'90 (Musicology) was named as the 17th president of New England Conservatory - the first woman to lead the school in its 151-year history. Her tenure begins in January 2019.
Currently serving as Dean of the Oberlin Conservatory of Music, her appointment marks the culmination of an intensive, three-year search, and comes at a historic moment for the Boston-based conservatory, whose 150th anniversary last year was celebrated into the early months of 2018.
"Andrea emerged as the resounding choice because of her qualifications: her deep commitment to music excellence, her relationship with faculty, and her sense of responsibility to music education and the world at large. We are thrilled with her appointment as the next President of NEC and know she is the right person to lead NEC into the future." - Kennett F. Burnes, Chair of the NEC Board of Trustees
Read full Presidential Announcement (New England Conservatory – August 1, 2018)
Photo: Tanya Rosen-Jones
Related links
Media Release: New England Conservatory Names Andrea Kalyn as New President (New England Conservatory)
New England Conservatory names next president, first woman to lead in its history (Boston Globe)